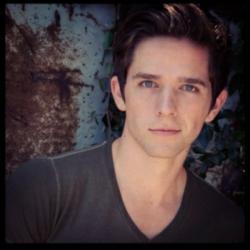 I know that I have been given the chance to have an impact on people's lives and I take that incredibly seriously. One of my biggest goals in life is to be a good influence on the people who are looking up to me
Atlanta, GA (PRWEB) May 28, 2013
The AMTC team will be screening local Columbus talent. Professionals and amateurs, ages 4 and up are invited to attend these free auditions. Times still available are 10am and 2pm at the Columbus Georgia Convention & Trade Center on June 1st.
Actors, Models and Talent for Christ (AMTC) has been the starting point for hundreds of successful artists and grads like Caitlin Kinney - SYTYCD, Caleb Callahan - the new face for European Tombolini and Ravazzolo, Chris Young - Liquid Neon 2013 Tour, Taylor Beckham - The Voice, Knockout Round on Season 4, Charles Michael Davis - Switched At Birth and Grey's Anatomy, Stephen "tWitch" Boss - Step It Up Revolution and newest judge on SYTYCD, Ben Davies - Courageous and Julian Silva -Les Miserables Broadway 2013 National Tour.
AMTC teaches talented people what they need to know and connects them with talent agents, managers and casting directors as the "go-to" source who can create larger opportunities.
This anticipated Columbus event will be hosted by Carey Lewis, Chief Serving Officer for AMTC. Carey says, 'In our first 24 years, AMTC became a power player, launching stars in film, fashion, music and theater, but something was missing.' She discovered the 'It' was God. Lewis had a 'come-to-Jesus' meeting in 2006. She felt called to bring AMTC along. 'People thought I was crazy, that AMTC could not exist as a boldly Christian company, but they were wrong,' laughs Lewis. 'When God appoints a person or a company to a mission, He will see it done and nothing on earth can stop it.'
Carey is thankful that AMTC has become a shepherd of God's movement into media: the most influential mission field on earth. 'God is preparing an army of performers.' She says, 'AMTC's job is to find them and guide them up the mountains of arts and entertainment.'
For the past 30 years, non-profit Christian ministry Actors, Models and Talent for Christ (AMTC) has been scouting the country, searching for actors, models, singers, dancers and comedians who are called to become positive role models in the entertainment industry.
Founded in 1982, by supermodel Millie Lewis and her daughter Carey Lewis, AMTC is a mission and a movement that provides aspiring performers with professional direction, industry introductions and spiritual preparation so they can shine for Christ in the entertainment industry.
Actors, Models and Talent for Christ Columbus auditions are being held at the Columbus Georgia Convention & Trade Center, 801 Front Avenue, Columbus, GA 31902, Phone: 706.327.4522. Auditions are being held in Meeting Room 205. For more information regarding an audition near you or to register, please visit: http://www.amtcaudition.com.