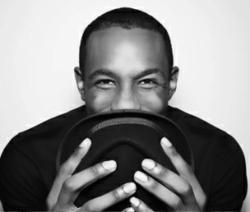 ...stay in the lab and always be a student. No matter how much you achieve there is always something you can learn. Always.
Atlanta, GA (PRWEB) June 04, 2013
Since his time competing on "So You Think You Can Dance," tWitch has kept very busy. He's acted in two "Step Up" movies, several TV shows and has a lead role in the soon to be released movie "Cottonwood." You can see him dancing in a suit in the latest "Microsoft Surface Pro" commercial and he also completed a dance documentary "Movement One" by CLI films.
Another great performance was the robot routine where tWitch paired up with Cyrus "Glitch" Spencer and wowed the audience when they broke through glass doors and danced on glass littered floor. Nigel looked at the highly credited and esteemed choreographer, Christopher Scott, in the audience and complimented the dancing duo with, "Christopher said you are world class. World class!" That was a huge compliment.
tWitch taught at South County Classical Ballet with fellow SYTYCD finalist Katee Shean. They even performed their Emmy-nominated piece "Mercy", choreographed by Mia Michaels on the show. Boss continues to teach dance classes and workshops around the world.
tWitch says, "As far as I can remember, I've always been dancing. Whatever I saw on TV I just tried to do it...I'm a dancer, and artist...a freestyle dancer." He came by his nickname legitimately as a child because he was always dancing and just couldn't stop moving.
He started taking dance classes seriously when he was 16 years old and that's when he fell in love with it. He says, "It was around that time that I recognized that if you took it seriously it could be a career path...It expanded my life on things: from hobby to lifestyle."
One of his mottos is to "stay in the lab and always be a student. No matter how much you achieve there is always something you can learn. Always." So, in 2002 tWitch attended the AMTC SHINE convention where he danced and acted in front of dozens of talent agents from across the county. His career skyrocketed.
Most recently tWitch attended the SHINE event as a guest star during the Winter 2013 convention in January where he pulled together a group of dancers that were talking outside the ballroom and choreographed an improv routine. They danced like there was no tomorrow!
For more information about AMTC SHINE event please visit http://www.amtcworld.com/auditions.