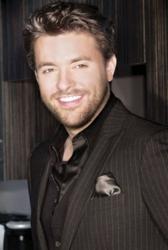 Music is why I'm here and it's something I can't live without...It's what I'm built to do
Atlanta, GA (PRWEB) June 13, 2013
Bad is bold in the entertainment industry, so good must be BOLDER. It's time for God's stars to stand up on the stages of film, fashion, music and theater.
AMTC has been the starting point for hundreds of successful artists and grads like Tim Urban, Abbie Cobb and Brandon Michael as well as Taylor Beckham The Voice's Season 4, Caleb Callahan model for European Tombolini and Ravazzolo, Charles Michael Davis actor in Switched At Birth and Grey's Anatomy and soon to be released motion picture Another Stateside, Stephen "tWitch" Boss from Step It Up Revolution and newest SYTYCD judge, Ben Davies from Courageous and Julian Silva performing in this summer's Les Miserables Broadway National Tour.
AMTC teaches talented people what they need to know and connects them with an unprecedented array of talent agents, managers and casting directors as the "go-to" source who can create larger opportunities, as confirmed by corporate representatives.
For the past 30 years, non-profit Christian ministry Actors, Models and Talent for Christ (AMTC) has been scouting the country, searching for actors, models, singers, dancers and comedians who are called to become positive role models in the entertainment industry.
This exciting Fort Lauderdale event will be hosted by Donna Groff, AMTC Scout. Donna Groff-Wheeler is the Owner/Director of the Donna Groff Agency, and a National Scout for AMTC. The recipient of many honors and awards, Donna uses her knowledge of the modeling and talent industries to successfully guide and place her talent nationally and internationally.
Actors, Models and Talent for Christ was founded in 1982, by supermodel Millie Lewis and her daughter Carey Lewis. AMTC is a mission and a movement that provides aspiring performers with professional direction, industry introductions and spiritual preparation so they can shine for Christ in the entertainment industry.
Actors, Models and Talent for Christ Memphis auditions are being held at The Great Hall
1900 South Germantown Road, Germantown, TN 38138
For more information about an AMTC audition and registration, please visit http://www.AMTCworld.com/auditions