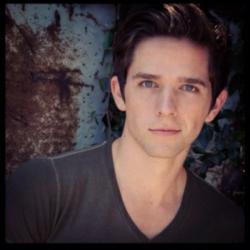 I know that I have been given the chance to have an impact on people's lives and I take that incredibly seriously. One of my biggest goals in life is to be a good influence on the people who are looking up to me.
Atlanta, GA (PRWEB) June 15, 2013
It's time for God's stars to stand up on the stages of film, fashion, music and theater. Bad is bold in the entertainment industry, so good must be bolder!
AMTC has been the starting point for hundreds of successful artists and grads like Taylor Beckham, The Voice's Season 4, Tim Urban American Idol, Caleb Callahan model for European Tombolini and Ravazzolo, Charles Michael Davis actor in Switched At Birth and Grey's Anatomy and soon to be released motion picture Another Stateside, Stephen "tWitch" Boss from Step It Up Revolution and newest SYTYCD judge, Ben Davies from Courageous and Julian Silva performing in this summer's Les Miserables Broadway National Tour.
For the past 30 years, non-profit Christian ministry Actors, Models and Talent for Christ (AMTC) has been scouting the country, searching for actors, models, singers, dancers and comedians who are called to become positive role models in the entertainment industry.
AMTC teaches talented people what they need to know and connects them with an unprecedented array of talent agents, managers and casting directors as the "go-to" source who can create larger opportunities.
This exciting Tampa event will be hosted by Jenn Gotzon. This Award winning actress'career break portraying President Nixon's daughter in Ron Howard's Oscar nominee "Frost/Nixon" launched her as an American leading lady. She is starring in seven films releasing this year including Vatican-endorsed "Doonby" opposite John Schneider (October Baby) and true-story "Alone Yet Not Alone." Gotzon's latest film, inspirational drama "I Am Gabriel" is now available on DVD in Christian bookstores and stars Dean Cain. Gotzon, "is compared to a young Meryl Streep for her chameleon-like transformations," stated Valley Social Magazine. She developed a motivational mentor-outreach program, "Inspiring Audiences," where she speaks to high school students, screens her movies, shares her journey on overcoming life's obstacles and educates and encourages teens.
You may connect with Jenn via Facebook: http://www.facebook.com/jenngotzon.fanpage and Twitter @JennGotzon. Her message: "What a blessing to share how God is moving through the faith-based film movement across our country and how AMTC's ministry is a part of this journey. I look forward to meeting everyone and helping anyone who is being called to this industry."
Actors, Models and Talent for Christ auditions are being held at Hilton Hotel Tampa, 211 North Tampa Street, Tampa, FL 33602, Phone: 813.204.3000. Please note that Hotel Tampa was formerly the Hyatt Regency Tampa.
For more information about AMTC talent screening and registration, please visit http://www.AMTCworld.com/auditions.