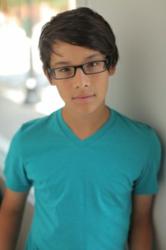 It's time for kids to believe in something, feel encouraged to stand up against peer pressure.
Atlanta, GA (PRWEB) June 27, 2013
TruCrew made it to the finals: one of 15 nominees out of the top 50 entries and will fly to LA to participate in the final selection August 9-11th.
The Great American NO BULL Challenge is a social action organization that offers an amazing opportunity to youth, partners and communities around the world by promoting digital responsibility. It is a "global video contest and education program that reaches millions of teens in a unique and exciting way. A campaign that truly inspires social change at the youth level!"
There are currently 7 members in TruCrew; but for The Great American No Bull Challenge video, Brandon pulled together 20 people, mainly AMTC grads to star in the video which he is executive producer.
For TruCrew, dance is what has brought them together - but love, passion and perseverance is what moves them to be more than just a dance crew. They stand for truth and acceptance. Impacting their generation to be all that they were called to be is what TruCrew strives for. Whether it is math, science, sports or fine arts - they encourage kids to dream big, work hard and never give up.
Today, at age 15, Brandon says that TruCrew's goal "is not just to be a mentor program or 'show' opportunity but [to be] a movement." He continues saying that "It's time for kids to believe in something, feel encouraged to stand up against the peer pressure to be something else, and focus on what they were created for."
Brandon has been performing since the age of nine. A virtuoso, Brandon plays the piano, guitar and is currently learning to write original songs. At the AMTC SHINE Convention in July 2010, Brandon placed in the top five for overall performer, overall singer, overall dancer and actor.
His big break came when he was selected from among 40,000 auditioners for the Hub original reality show Major and Minors (cast alongside fellow AMTC grad Austin Crute) where he gets to showcase his musical talent while being mentored by professionals.
Brandon is signed with the Campbell Agency in Dallas, and is excited to work with Osbrink and Nelson Diaz during pilot season.
For more information on AMTC please visit: http://www.AMTCworld.com/auditions