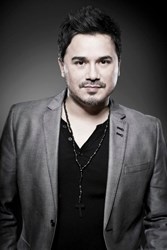 I learned to stop saying what I want to do and I learned that it is what God wants me to do.
Atlanta, GA (PRWEB) December 22, 2013
Actors, Models and Talent for Christ has been a big part of each of their lives and they are giving back this year in order to help the new up and coming performers.
Julian Silva just finished up with the National Broadway 2013 U.S. and Canada Tour of Les Miserables. At the Actors, Models and Talent for Christ Winter SHINE event in January 2013, 10-year-old Julian won Overall Child Singer, and a few weeks later landed the role of Gavroche in Broadway's Les Miserables that debuted March 5 and continued all summer.
Before every performance he always prays and says, 'Jesus meet me at the mic.' Julian began singing at age 3 and truly surprised his parents when he was imitating the classical rollover group Il Divo at age 5.
Austen Williams is non-stop busy. Most recently she competed and won Mrs. America and will be in Bulgaria competing for Mrs. World, in May 2014. She also models and acts. Austen says, "I had a small role in a film called 8 Days, which shares the realities of human sex trafficking by sharing a trafficking experience inspired by true events...My platform for Mrs. America is Human Trafficking Awareness, so being able to speak about how I'm working to promote my platform in such a unique way has been really awesome."
John Montes "Jontez" is an international singer as well as AMTC's L.A. Team leader, scout and vocal coach, and is currently part of the a cappella group TEN on NBC's The Sing Off.
They all came to AMTC for different reasons and at different times in their lives, but each one is grateful for their experience and this is why they are appearing as Guest Stars at the SHINE conference January 2014 -- to help prepare the up and coming performers who want to go into the world and shine for Christ.
There are twelve grads coming as Guest Stars who will conduct seminars as well as be a part of the Q&A panel for current performers to ask all sorts of questions and get advice. John's seminar is entitled, "How to stand against the GIANT."
For more information about these Guest Stars and others appearing at the SHINE event, visit AMTCworld.com.