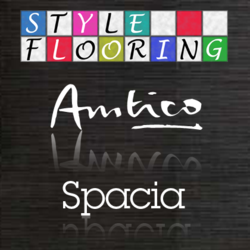 Merstham, Surrey (PRWEB) February 12, 2013
Surrey's StyleFlooring can meet most flooring needs whether they be for something chic and elegant, or practical and hardwearing. The Amtico range of products can deliver on all these points, and more.
Amtico have been in the luxury vinyl tile flooring business for nearly 50 years. In this time, they have refined products to produce a truly stunning range of designs. Amtico flooring has the warmth and style to grace any home, while at the same time offering durability that makes it a suitable choice even for a work environment.
StyleFlooring is proud to offer the beautiful Amtico Spacia range, which is now available in larger formats and new designs. The Amtico Spacia collection has been expanded to include a new abstract range to supplement the existing wood and stone finishes. Whichever design of Amtico or Amtico Spacia flooring, it comes complete with a 10-year commercial warranty against wear out.
The Amtico Spacia wood range boasts an impressive array of finishes. From the lighter tones of Pale Ash or White Oak through the mid range finishes of Zebrano or Warm Walnut to the darker Mahogany or Black Walnut, there is a finish to suit every room. There are literally dozens of different styles to choose from. Amongst the stone finishes the variety is equally impressive with Cool Limestone, Desert Sandstone or Ceramic Flint to name but a few.
The newer abstract range has subtle patterning reminiscent of, amongst others, Silk Weave, Softline Pebble and Bronze. Either wood, stone or abstract finishes, there will be something which will appeal to all, and suit every installation.
If there is, perhaps, one thing that is more beautiful than a new Amtico Spacia floor, it is an Amtico Spacia floor with underfloor heating. Choosing water or electricity based system, nothing makes for a more pleasant environment than the feeling of warmth underfoot. StyleFlooring can advise on which is the most suitable system for a particular installation.
The Surrey based company can offer a complete flooring solution. At the conceptual stage, can offering expert advice on the most suitable products and designs to suit most needs. Their friendly and professional staff will happily quote for any of the different options and styles that suit. StyleFloorings team of in house fitters will be on hand to expertly install beautiful Amtico floor coverings professionally. Nothing is too much trouble. Every detail is there to be taken care of.
At http://www.styleflooring.com customers have the opportunity to obtain fantastic deals on things like: