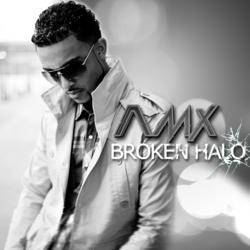 This will be my first performance at the Bud Billiken Parade and I hope to make it memorable for all of the R&B fans in attendance
Chicago, IL (PRWEB) August 02, 2012
The 83rd Annual Bud Billiken Parade and Picnic will include its usual festive celebration when it descends on Chicago, but R&B crooner A.M.X. (Andre Mieux) intends to take the hype to the next level when he brings his slick, smooth style to the event on August 11.
A.M.X. will be one of several musical guests to entertain at the oldest, largest African-American parade in the U.S. during his appearance, he will perform some popular cover songs as well as his breakout single, "You Made Me Change My Number" featuring famous rap artist Snoop Dogg, including hits from his highly-anticipated mixtape "Broken Halo", which was released July 31. The mixtape will feature his smash hit "Got The Tab" featuring Sean Brown, "House Party" featuring Shorty Mac and "Hood" Featuring Bizzy Bone. A.M.X's set at the parade will also include his DJ Sean.
In recent years, millions of spectators have watched the annual event at home or at the parade to witness thousands of participants travel along the parade route. The Bud Billiken Parade and Picnic, started in 1929, was the idea of Robert S. Abbott, founder of the Chicago Defender newspaper. Through the years, the parade has drawn many celebrities, entertainers and elected officials. Then-U.S. Senator and presidential candidate Barack Obama served as Grand Marshall four times. This year's parade kicks off in Bronzeville near 39th Street and South Martin Luther King Drive and will conclude at Washington Park.
"I'm really looking forward to performing at such an iconic and historical event," said A.M.X. "This will be my first performance at the Bud Billiken Parade and I hope to make it memorable for all of the R&B fans in attendance."
A.M.X. is an up-and-coming artist whose talent, style and electric performances have caught the attention of many. His unique approach to music resembles the essence of music from icons like Michael Jackson and R. Kelly. In April, A.M.X. was charted at Number 4 on the Next Big Sound Top 25 Billboard List. In May, he also opened for Boyz II Men, Ginuwine, SWV, Dru Hill, and Joe during a tour in the U.K., which also stopped in London. A.M.X.'s performance at the Bud Billiken Parade and Picnic is one of several appearances he will make this year at various events with more performances yet to be announced.
For a preview of A.M.X's new release Mixtape "Broken Halo", visit A.M.X's website at http://www.whoisamx.com.
For booking appearances, contact Mary Akhlaghpour, Founder and President of MBA Art & Entertainment at mary(at)mbaentertainment(dot)com.
For media and interviews, inquiries contact YM & Associates PR | Marketing | Branding at Media(at)YM-PR(dot)com or 949-244-9769.
Yvette Morales
YM & Associates
PR | Marketing | Branding
California | New York
949.244.9769 | 310.499.0906 Fax
YMoralesY(at)YM-PR(dot)com
http://www.YM-PR.com
Twitter @YMTheBevHillsPR