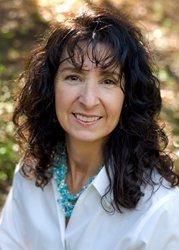 Sacramento, CA (PRWEB) December 08, 2015
Five Star Professional is pleased to announce Amy Summers, Select Estate Properties, has been chosen as one of Sacramento's Five Star Real Estate Agents for 2016. This is the third year in a row that Amy has won the award.
Five Star Professional partnered with Sacramento magazine to recognize a select group of Sacramento-area real estate agents who provide quality services to their clients. Less than 4 percent of real estate agents in the area were selected. Amy Summers will be featured, along with other award winners, in a special section of the February issue.
"Buying and selling a home is not just a transaction. It is a lifestyle change. I take that into account and respect the seriousness of all that that involves," says Amy Summers of Select Estate Properties. "This award is further proof that I have met my goal of helping my clients get to that new lifestyle as easily as possible."
The Five Star Real Estate Agent award program is the largest and most widely published real estate agent award program in North America. Agents are measured using an objective, in-depth research methodology with significant focus on customer feedback and overall satisfaction.
"I specialize in the Auburn area," says Amy. "Many are moving to this area for retirement or semi-retirement. I know that this is one of the most delightful areas to live and love showing off all that it has to offer to those considering a move here. I also help sellers that are ready for something new. Whether downsizing to a smaller home or a home on less acreage, or moving up to a larger home, I can help find the place that better fits a client's lifestyle."
"Our list of local Five Star Real Estate Agents can be an invaluable resource for anyone looking to buy or sell a home. These agents are exceptional in their field and their commitment to client satisfaction; and are right in your backyard," Dan Zdon, CEO, Five Star Professional.
Amy Summers's Five Star award profile can be viewed here.
Five Star Professional has been conducting market research to define and promote professional excellence in service professionals since 2003. Its Five Star Real Estate Agent award program is the largest and most widely published real estate agent award program in North America.
Real estate agents are awarded based on an in depth research process. Thousands of consumers are contacted to rate their real estate agent on ten evaluative criteria including customer service, market knowledge, negotiation, closing preparation and overall satisfaction. Beyond a qualifying client evaluation score, real estate agents are evaluated on objective criteria such as experience, production levels and disciplinary and complaint history.
There is no fee to be considered or awarded. Visit http://www.fivestarprofessional.com for more information.