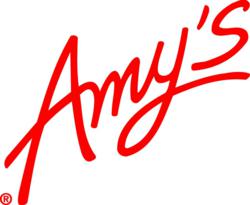 We're a family here, and we want to eliminate any barriers that may prevent our employees from taking good care of themselves and their families.
Santa Rosa, CA (PRWEB) February 13, 2012
Amy's Kitchen is now offering dedicated medical care for its employees and their families adjacent to the company's production facility in Santa Rosa, California. The Amy's Family Health Center will provide convenient access to high-quality health services in addition to the company's established employee healthcare coverage.
An official ribbon cutting ceremony and reception with Amy's founders, Andy and Rachel Berliner, is set to welcome community leaders and local press on Wednesday, February 22, 2012, at 11:00 am, at the new facility located at 2220 Northpoint Parkway, Santa Rosa, California.
While use of the health center is optional for employees, Amy's hopes that making convenient healthcare services available for its employees will make staying healthy that much easier.
"In cooperation with QuadMed, the Amy's Family Health Center will provide a highly proactive, personalized and holistic approach to healthcare," explains Cindy Gillespie, Amy's Human Resources Director. "We're a family here, and we want to eliminate any barriers that may prevent our employees from taking good care of themselves and their families," said Gillespie.
The center is already a tremendous success since it opened to employees on February 6, 2012. "Our employees are taking full advantage of this opportunity by booking appointments and making visits," added Gillespie.
The Amy's Family Health Center, which will be open 9am-6pm, Monday-Friday, will offer same-day appointments, as well as extended appointments that allow patients time to discuss long-range health and wellness strategies with their provider. The center offers bilingual services with Spanish-speaking medical personnel, including a physician. Amy's employees and their families can take advantage of the health center for a wide range of routine, preventive, urgent and wellness healthcare services, including the following:

Preventive care (annual physical exams or immunizations)
Illness treatment (sore throat, cold, flu, rash)
Injury treatment (stitches, sprains or strains)
Chronic condition and illness management (diabetes, asthma, high blood pressure)
Health and wellness coaching (help to stop smoking, lose weight, biometrics, etc.)
Coordination with specialty providers
Low-cost $5 co-pay for visits
The Amy's Family Health Center, operated by QuadMed, is in addition to the company's healthcare insurance coverage with Anthem Blue Cross and Kaiser. The Amy's Family Health Center will provide full confidentiality and privacy to employees as patients and their private health information is not accessible to anyone at Amy's. Amy's opened a similar health clinic with QuadMed at its Medford, Oregon, plant in January 2012.
About QuadMed
QuadMed is a nationally recognized innovator in offering onsite primary care clinics and healthcare management solutions that are proven to increase quality and decrease costs. QuadMed's 20-year track record of success is rooted in integrating prevention-focused primary care with leading-edge information management data. Created in 1990 as a subsidiary of global provider of print and multichannel solutions Quad/Graphics, QuadMed now serves a wide variety of Fortune 1000 companies. In select states, patient care is provided by an independent physician-owned corporation. For more information on QuadMed, visit http://www.quadmedical.com.
About Amy's
Amy's is the nation's leading source of natural and organic convenience food. The market for organic foods is among the fastest-growing grocery categories, with sales expanding at more than 10 percent annually. Now celebrating its 24th year, Amy's is a family-owned and operated business based in Sonoma County, California. Its products are available nationally in natural foods stores, most supermarkets and select warehouse club stores, as well as internationally. Amy's currently has production facilities in California, Oregon, and Corby, England.
Amy's uses certified organic ingredients, including vegetables, grains and fruits grown without pesticides. Fats are used sparingly and selectively; all dairy ingredients are made with pasteurized rBST hormone-free milk and do not contain animal enzymes or animal rennet. No dishes contain meat, fish, shellfish, poultry, eggs or peanuts. Amy's products are non-GMO and do not contain hydrogenated fats or oils.
For more information about Amy's products, the company and more, visit http://www.amys.com. Join the lively Amy's Facebook community at http://www.facebook.com/AmysGoOrganic and follow Amy's on Twitter @Amys_Kitchen.
###