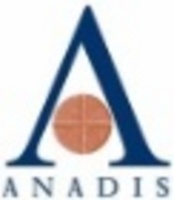 MELBOURNE, Australia (PRWEB) March 11, 2008
Under the agreement, Anadis has licensed from ImmuCell a portfolio of issued patents, IND filings, clinical data, manufacturing plans and know-how related to several human heath product lines. In particular the deal will directly enhance product development work for Clostridium difficile, E.coli and immune deficiency related opportunistic infections. The licensed technologies are all related to the usage of hyperimmune bovine colostrum to provide immediate-acting passive immunity against infectious diseases. The royalty-based deal requires no upfront or milestone payments.
The intellectual property Anadis obtains under this agreement includes two issued U.S. patents, US Pat. No. 5,773,000 (Therapeutic treatment of Clostridium difficile-associated diseases) and US Pat. No. 6,074,689 (Colonic delivery of protein or peptide compositions) which is applicable to a broad range of indications Anadis is pursuing using its bovine colostrum antibodies and bioactives.
Dr. Zeil Rosenberg, Anadis' CEO stated, "Beyond the issued patents, the clinical work that ImmuCell has successfully completed over many years with the U.S. Navy and Johns Hopkins University and others will expedite Anadis commercial product development to address large unmet human health needs in the US and worldwide. Having better clinical data strengthens our ability to collaborate with pharmaceutical companies as we begin entering the US market with our product portfolio."
Clostridium difficile or "C.diff" infection is a serious gastrointestinal bacterial and nosocomial (hospital acquired) disease among hospitalized patients worldwide. The licensed technology includes successful results from a U.S. phase II clinical study conducted by ImmuCell. C. difficile bacteria infection accounts for considerable increases in the length of hospital stays and more than $1.1 billion in health care costs each year in the United States. The bacteria infection is a common cause of significant morbidity and even death in elderly or debilitated patients (American Family Physician, 2005).The licensing arrangement will expedite Anadis' clinical trials under its Immuron joint venture with Hadassah Medical Center, Israel.
Diarrhea-related illnesses represent an important clinical target for both the military and for public health. Leveraging significant and positive clinical trial data under this agreement, Anadis intends to maintain close collaboration with the US Department of Defense and other research institutions in its efforts to develop an acceptable immediate-acting product to reduce risk from infectious diarrhea-related diseases. Such products would have a large and worldwide market.
Anadis will provide ImmuCell with access to manufacturing infrastructure and know-how for their veterinary applications, enhancing ImmuCell's ability to introduce its own veterinary products into Australia and New Zealand. Anadis shall receive a royalty on sales that are marketed under ImmuCell's own name that are produced under this collaboration in Australia. Such marketable products for the veterinary market are expected to be launched within two years.
About Anadis ( http://www.anadis.com ):
Anadis Limited (ASX: ANX, OTC:ANDIY) is a biopharmaceutical company producing antibodies and other bioactive proteins as health products. Its all-natural, orally administered and colostrum-derived platform is proven safe and effective, with regulatory classification as GRAS (Generally Regarded as Safe) and BSE-free certification, allowing for rapid progression from concept to market. The company's core technology relies on advanced dairy industry processing methods including immunization of pregnant cows with proprietary antigen specific vaccines, which in turn elicit an immune response by the cow. First-milking colostrum contains more than 35% immunoglobulin and this targeted antibody, along with other immune system bioactive nutrients, is subsequently harvested, fractionated and freeze dried under the highest dairy industry standards. The company is addressing a variety of unmet human health needs with broad market demand, including: Oral and GI Mucositis; Inflammatory Bowel Disease (IBD); Irritable Bowel Syndrome (IBS); Travellers' Diarrhea; Influenza and Rotavirus. The company operates from Melbourne, Australia and New York City.