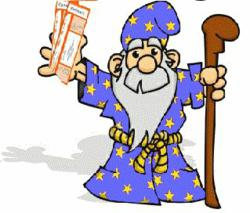 (PRWEB) May 02, 2013
The shortened 48-game NHL season is officially in the books, and the Quest for the Cup is upon us. The Anaheim Ducks and Detroit Red Wings took much different roads to get to the 2013 NHL Playoffs, but at this time of year, everyone's record is wiped clean, and each postseason team is 16 wins away from hoisting Lord Stanley's Cup.
For Ducks and Red Wings fans looking for the opportunity to see their team in first round action, Whiztix.com is the most convenient place to search for tickets. Whiztix, a ticket-comparison site, aggregates the listings from multiple ticket-selling sites, enabling fans to see all of the available ticket options on one webpage so that they can find the seats they want for the best possible price.
After failing to qualify for postseason play in 2011-12, the Ducks came out of the lockout with a vengeance and compiled a 22-3-4 record to start the 2013 season. The hot start enabled Bruce Boudreau's squad to build an insurmountable lead in the Pacific Division race, and Anaheim cruised to notch the two-seed in the Western Conference despite finishing the season just 8-9-2.
The Ducks had six double-digit goal scorers in 2013, but none was more valuable than the captain, Ryan Getzlaf. In his eighth season in Anaheim, the 27-year-old center was tied for the team lead with 15 goals, and he also posted a team-high 34 assists.
In net, goaltenders Jonas Hiller and Viktor Fasth split time evenly throughout the season, and both proved to be up to the task. Hiller finished the year 15-6-4 with a 2.36 goals-against average and a .913 save percentage, and Fasth went 15-6-2 with a 2.18 goals-against average and a .921 save percentage in his rookie season. Boudreau will have a difficult call to make come game time on Tuesday, but having two reliable netminders to choose from is a dilemma that most coaches would dream of having to deal with.
Postseason hockey will return to the Honda Center for an important game 2 on Thursday 5/2 at 7 pm PST. After losing game one, the Ducks will look to even the series up in front of their home crowd. Tickets can be found on Whiztix for about$34 apiece.
Anaheim's opponent, the Red Wings, took a much more pressure-packed route into the 2013 playoffs. Detroit fans are accustomed to watching their team comfortably glide into the postseason each year, but this year was a much different story. The Red Wings needed a win in their final game of the season to clinch their 22nd consecutive playoff berth, and they came through with a 3-0 win over the Dallas Stars on Saturday to claim the seven-seed in the Western Conference.
Eleven-year veteran Pavel Datsyuk was once again one of the key cogs in Detroit's offensive attack in 2013. The 34-year-old center finished the year with a team-high 15 goals and a +21 plus-minus rating while also adding 34 assists.
In goal, Mike Babcock's squad will count on Jimmy Howard, who posted a 21-13-7 record with a 2.13 goals-against average and a .923 save percentage in his fourth season as Detroit's starter.
After a pair of games in Anaheim, the series will shift to Detroit for Games 3 and 4 starting this weekend. Tickets for Game 3 (Saturday, 7:30 EST) currently begin at $45 on Whiztix, and Game 4 tickets (next Monday, 8:00 EST) start at just $31 each.
Bradford Conners is a student at Penn State University and a writing intern for Whiztix.com. Whiztix.com is a free to use ticket search engine which compiles results from all the best and reliable websites on the resale market in one place. The price they show includes the transaction costs for the marketplaces they search through, so what you see is what you'll wind up paying. This is a pretty useful tool for finding the best deals, or the cheapest tickets on the web.