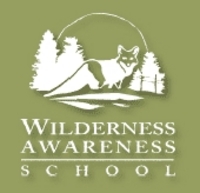 The Wilderness holds all truth and knowledge.
Seattle, WA (PRWEB) August 7, 2009
This year, Wilderness Awareness School laid down the foundation for the next step in training inspired and empowered outdoor leaders, through its 9-month naturalist and wilderness survival training courses, newly named the 'Anake Outdoor School' and 'Anake Leadership Program'. After 10 years and almost 200 graduates, these two stand-alone 9-month wilderness training programs have been re-designed to more fully support each other and flow together as one seamless program. To acknowledge the transformation of these two programs, new names were chosen to capture the essence of their potential.
The choice of the term 'Anake' (ah-NAH-kay) is an important one, as it carries great weight in the lineage of Wilderness Awareness School. Co-founder, M. Norman Powell, known to his family, friends and students as Ingwe, brought this term to the school. Ingwe was raised on a colonial plantation in Kenya, where he grew up under the tutelage of an older boy named Ndaka, a member of the local Akamba community. He was eventually initiated into Akamba society, and carried those traditions with him through all his life, bringing them to Jon Young and the Wilderness Awareness School in New Jersey in 1984. As Ingwe never tired of saying "The Wilderness holds all truth and knowledge."
The first long-term training program that Wilderness Awareness School created was the 'Kamana Naturalist Training Program'. Thousands of students worldwide currently participate in this comprehensive naturalist training home study course. Kamana was also a term brought from Kenya by Ingwe. Many students of the Kamana program, having experienced its depth and breadth, are surprised to learn that 'Kamana' is a term for 'young apprentice,' which Ingwe translated as 'shield bearer,' much like a squire or page. A Kamana was one who knew enough to help the initiated warriors and protectors, the fully-fledged adults taking care of the society. These protectors, which Ingwe referred to as 'warriors' and which can be thought of as 'strong-backs,' are those who have come into their power as individuals, who have the knowledge and skill to be in genuine service to their communities. These protectors are the Anake.
In invoking the 'Anake' name from Ingwe's lineage, Wilderness Awareness School holds itself to the highest expectations that Ingwe set out for them: thorough and complete knowledge of one's place in the natural world, highly skilled competence in living with the earth, unshakable strength of character, commitment to peacemaking and community building, and unrelenting pursuit of the unfolding of our own true nature and genius in service to one's community.
The Anake Outdoor School's 2009-10 class begins this September and applications are currently being accepted.
About Wilderness Awareness School:
Wilderness Awareness School has been educating youth and adults in nature skills, wilderness survival, naturalist training and its unique mentoring model since 1983.
Contact:
Chris Laliberte, Anake Outdoor School Coordinator
Wilderness Awareness School
425.788.1301
http://www.wildernessawareness.org
# # #