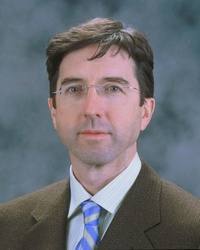 MUNICH, Germany (PRWEB) November 11, 2008
O'Doherty discussed how the growing demand for point-of-care and home-use medical devices is making systems requirements progressively complex and demanding for medical equipment designers who must reduce the size, improve ease of use, and increase the performance of next-generation portable medical devices. These new system-level demands mean that analog semiconductor manufacturers must rise to the challenge of developing breakthrough building-block ICs that make the design of next-generation products possible. O'Doherty also underscored how developing future innovative capabilities for medical devices is increasingly dependent on the continuous and effective sharing of information between both system and analog integrated circuit designers.
In addition, O'Doherty explained how the ability of semiconductor manufacturers to develop a deep system-level understanding and provide maximum value to their customers is becoming one of the most important competitive dimensions in the analog semiconductor arena.
About Pat O'Doherty
As healthcare segment director at Analog Devices, Pat O'Doherty leads the company's business development and marketing efforts for technology that enables prevention, detection, diagnosis, and treatment of a variety of human conditions. O'Doherty oversees ADI's dedicated healthcare team that works to complement the ongoing efforts of ADI's many existing product lines and field resources already successfully focused on healthcare. His responsibilities include managing the design, sales, and marketing teams responsible for developing signal chain solutions for the medical imaging and patient monitoring markets and identifying new medical market opportunities for ADI.
In addition to electronica 2008, O'Doherty was a recent speaker at MEDTEC China, one of the largest medical design events in China, and at the Nikkei Medical Electronics Forum in Tokyo.
About electronica 2008
As the world's leading electronics exhibition, electronica covers all aspects of the global electronics industry with halls specifically devoted to semiconductors, power supplies, test and measurement and electromechanical devices. More than 78,000 visitors were expected to attend this year's show held November 11 – 14, 2008, in Munich, Germany.
About Analog Devices
Innovation, performance, and excellence are the cultural pillars on which Analog Devices has built one of the longest standing, highest growth companies within the technology sector. Acknowledged industry-wide as the world leader in data conversion and signal conditioning technology, Analog Devices serves over 60,000 customers, representing virtually all types of electronic equipment. Celebrating over 40 years as a leading global manufacturer of high-performance integrated circuits used in analog and digital signal processing applications, Analog Devices is headquartered in Norwood, Massachusetts, with design and manufacturing facilities throughout the world. Analog Devices' common stock is listed on the New York Stock Exchange under the ticker "ADI" and is included in the S&P 500 Index. http://www.analog.com
MULTIMEDIA GALLERY http://www.businesswire.com/cgi-bin/mmg.cgi?eid=5827290