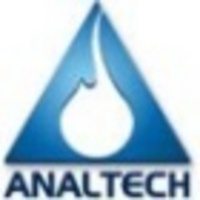 We are extremely proud of this new site
NEWARK, Del. (PRWEB) January 23, 2008
The new Analtech web site - http://www.Analtech.com -- features state-of-the-art technology, a new online store, and a video clip from the CBS drama "CSI" which uses several Analtech products.
"We are extremely proud of this new site," said Analtech General Manager Steven C. Miles. "With improved functionality, new features, and our ability to manage nearly every aspect of the site we are expanding our ability to communicate with our customers and help provide a great resource for anyone interested in separation science."
The new web site gives Analtech the ability to offer updated news about the company and the world of Thin Layer Chromatography as well as uploading videos of various events.
The new web site was designed by the marketing arm of The Delaware Film Company - a Delaware-based agency specializing in strategic solutions, ad campaigns and web interfaces.
"We shopped around and found that the best fit for this job was right here in Delaware," Miles said. "DFC has given our company an incredible new tool to better serve our customers and a new resource to the science community."
Thin Layer Chromatography is a method used in research labs and hospitals around the world for everything from forensic investigations to pharmaceutical development to environmental science.
Founded in 1961 by four men with backgrounds in chemistry, coatings, and finance, Analtech, Inc. manufactures more than half a million thin layer chromatography plates a year as well as hundreds of other products used in conjunction with separation sciences. Analtech ships its products to more than 45 countries on six continents.