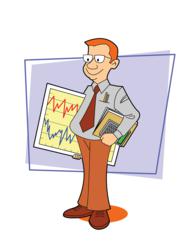 Analytics tools and services sales professionals need to get smarter about the analytics landscape and value!
Santa Clara, CA (PRWEB) March 28, 2012
Aryng's training is gaining momentum with Big Data Analytics sales and marketing professionals, who are looking to not only optimize their client targeting but also to better articulate their offerings to the clients. Next Aryng public analytics class is on May 18, 2012 in Silicon Valley, CA.
This unique analytics course gives participants the recipe to make smarter decisions based on data. The participants are fairly varied in experience level as well as domain, including executives and managers from Fortune 500 companies, Big Data consultants and business professionals from high-tech, e-commerce and healthcare industries.
In specific, attendees include sales and marketing professionals from analytics tools and services organization, who need to get smarter about the analytics landscape and the value analytics brings, to enable solutions oriented sales process.
The upcoming Aryng analytics training does exactly that with an overview of Analytics landscape: what is Big data? What is data science? What is BI? And what is analytics? In specific what is Predictive analytics? The analytics course then goes deeper into how to compete on analytics and effective framework from data to decision. By the end of the course, the participants understand the analytics topology, the value analytics can bring and the process by which analytics can be successful in an organization.
This is a one-of-its-kind analytics course, where seasoned analytics professionals from Fortune 100 companies like PayPal, Capital One, Adobe, HSBC have come together and packaged the essence of their analytics career. This trove of knowledge is being presented in a simple easy-to-follow manner, so that non-technical professional from Marketing and Sales can learn the key aspects of analytics and data-driven decision making. The chief instructor is Piyanka Jain, President & CEO of Aryng (aryng.com), former Head of Business Analytics at PayPal NA, an established Analytics thought leader and acclaimed keynote speaker at Business and Analytics Conferences.
Professionals, looking to give their career a boost, by making smarter decision based on data, can sign up today for this unique analytics class, held in Silicon Valley, California.