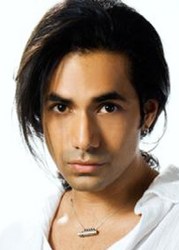 no violence, no weapons and no injuries.
Los Angeles, CA (PRWEB) May 29, 2008
An astounding turn of events has affected fashion designer and accused Anand Jon's defense. According to SAJ, critical legal and strategic documents assembled since Jon's arrest, which aid in proving his innocence, have been stolen from the family home in Westwood, an upscale suburb of Los Angeles, California (United States).
A litigation support archivist left the family's home for a meeting with attorneys on the case. Upon return, the top-floor had been burglarized during a two-hour window of opportunity. According to police documents, there were also no signs of forced entry to the high-security building itself or to the apartment within. With over $2000 in cash present, none was taken. Three work-product laptops and computer hard drives that were marked "attorney-client privilege" and contained information, data and documents relating to the case to help prove the fashion designer's innocence. Out of the five computers present only the three marked "attorney-client privilege", clearly designated for the case (LA BA327190) were taken. The two computers left had nothing to do with the case. A complaint (DR0808) was filed with LAPD.
Rumors were propagated in the case referring to a 15-year old rape victim in California. According to testimony this is what prompted many of the complaints to be filed. However, as is clear in documents from the grand jury investigation, there was never a California rape accusation from a 15-year old.
According to SAJ, Sanjana Jon has claimed there are people who have worked to frame Anand who were jealous of his exceptional ascent in the industry, his potential in Hollywood and his Wall Street investor-backed projects. Scorned women, disgruntled business associates and jealousy seems to be at the core of the false allegations against Jon according to reports on timesnow.tv.
According to testimony, many of the complaining witnesses admit they did not have problems with Jon until they heard about the alleged 15-year old victim in California. They were so upset by it that they decided to join "the cause," according to SAJ.
A similar age-related "ruse" was propagated on MySpace, according to SAJ. Case documents show fake profiles of underage girls had been making the rounds on the Internet asking to help put Jon away. Defense witnesses traced back one profile to BHPD while another is a family member of an Anand Jon business associate, according to court documents.
According to SAJ, allegedly false allegations reported in the Dallas Observer are also linked to an Anand Jon business associate. According to SAJ, an investigation has uncovered that this business partner is a good friend and neighbor of the Observer writer. The DO article was written (April 2007) before charges were filed in New York (summer 2007) or Texas (June 2007). SAJ believes that the article amounted to salacious propaganda and that it helped trigger these additional charges. In the opinion of SAJ, there are little references or factual material in that article.
"I wish I had come forward sooner" said a witness who stated that a conspiracy against AJ had been brewing for years and was timed right after his company got the green light for a multi-million dollar Wall Street deal, reported the Hindustan Times.
According to Zee News one witness stated that initially she was offered money to make false allegations and when she refused, threats followed. She continued, "Anand is innocent. I challenge the girls (who accused him of rape/molestation) to confront me. I was there (when the alleged incidents happened) and nothing happened."
She said that some of the "accuser" girls even approached her to "recruit" her, asking her to join them in their complaints against him. "I got threatening calls, asking me to keep quiet," Britney H. said.
Meanwhile Anand Jon has been in LA County jail for 12 months due to legal gridlock as New York has refused to grant him a bail hearing. Comparing the indictments, the majority of the New York counts are from the same complaining witnesses in Texas and California creating overlap and subsequently apparent volume. A Beverly Hills judge once commented that in a high-profile case like this, where complaining witnesses regularly jump on TV, false allegations and volume is unfortunately a side effect.
The prosecution press releases state that these were "violent crimes against women" however 6 months later in the November, 7 2007 court hearing they admit that there was "no violence, no weapons and no injuries." In the opening statements of the grand jury the prosecutor also remarks that Jon is an Internet predator, yet at several other court hearings they remark that they haven't even looked into the seized computers.
The prosecution also set up a press conference stating that Jon used the Internet to lure these complaining witnesses, while many admit during testimony that they found him, continued to travel with him, some even claim to have dated him, forge relationships with him and some became his paying roommates - all after the assaults were alleged to have occurred.
In the grand jury, prosecution relates that Anand Jon is a fake designer and that the girls don't know one another. It has been clearly stated by the defense from the beginning that the girls involved not only know each other, but also communicated with each other before and after the arrest. It is also clear that Jon is no fake designer, particularly with numerous seasons of prestigious international fashion weeks, high-profile clientele and numerous magazine and newspaper covers, profiles and articles (anandjon.com). In January 2007 Anand Jon was featured in Newsweek Magazine along with Hilary Clinton and Barack Obama as "One to Watch in 2007".
###