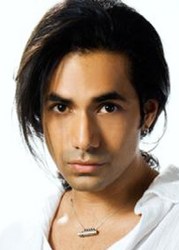 We were at a dinner party. I saw the girl, she was visibly happy, giggling and was clearly vying for the attention of Anand Jon.
New York, NY (PRWEB) March 25, 2008
For the first time eye witnesses spoke out as they braved torrential rains in New York City last week which couldn't deter the community leaders, demonstrators, models, business associates, supporters, attorneys as they stood with Anand Jon's family against the alleged injustice incarcerating the fashion designer according to SupportAnandJon.com (SAJ).
Anand Jon is trapped in legal gridlock between New York and California (LA#BA324178) disputing bail thus denying proper defense against he-said/she-said accusations. Supportanandjon.com states, "The current bail is unreasonable at $2.5 million not including NY. The shaky charges even include an attempted kiss and inappropriate touching."
"It's ridiculous", a supporter scoffed. "That would put every designer, stylist, tailor and dresser in jail. It's preposterous!"
The NY Criminal Courts Building in Manhattan set the stage as many witnesses are now coming forward to defend Anand Jon. Britney H, a model that worked with Mr. Jon was shocked, "As more people are finding out who these 'accusers' are, the more people will come forward. I know several and they are not being truthful. I was contacted by one of them trying to recruit me against Anand. She was pressuring me to join the campaign. Having worked with Anand on a professional level, he is candid and rough around the edges. But that does not make him a rapist."
Ms. H. received threatening calls to keep quiet. "But how can you keep quiet and send an innocent man to prison? You can't. And all these girls need to look deep within themselves, come clean and tell the truth. Don't follow blindly."
Another witness, Kendall, was present around the same time of another complaining witness' alleged assault. "We were at a dinner party. I saw the girl, she was visibly happy, giggling and was clearly vying for the attention of Anand Jon." She continued, "He is confident and sometimes brutally honest. He speaks what's on his mind, which sometimes comes off as rude. He's like the 'Simon Cowell of fashion'. He is blunt, to the point but always professional."
One of the investors present, Blake M., spoke about Anand Jon's professionalism and business savvy. "I was proud to be a part of the company." Then he mentioned that many of these girls were only trying to scope out who could help them get ahead. "I've seen it with my own eyes."
Liam M., male model, has known Anand for years. "There was a controlled chaos wherever Anand was. There was virtually no drinking, smoking or drugs in Anand's world and certainly not in his clothes. He would milk a glass of champagne at best. It's known that he's a straight shooter."
Michael, Jon manufacturer related that, "Jon was nothing but professional. I can't believe that these girls don't have a conscience. This is just not right."
Gordan Tapper, from the UN, strongly and vehemently spoke for the charitable side of Anand Jon. "He is a good man and doesn't deserve this kind of treatment."
An attorney on hand commented that, "It's that Anand Jon may be that poster boy for prosecutor misconduct. There really needs to be a revamping of the system in light of the Duke University case and now Joe Francis. If individually the counts held no merit, how can they collectively?"
Defense states, "The lack of evidence is amazing with allegations that go back to 2002 with no 911 calls, no girls running down the street screaming 'rape'. In fact, the designer lived in an apartment literally 3 blocks away from the Beverly Hills Police. Most of these girls are claiming that there were even other people present during these 'so-called assaults'."
SAJ feels that prosecutors have gone wild by crucifying him through media then using that media to get additional false charges filed. The shattered image (see Dallas Observer, April 2007), "allowed any disgruntled person that worked with him their opportunity for free publicity and potential money from civil suits while they were promised anonymity."
The Indian Post reported, "The Anand Jon brand was evaluated around $10 million with Wall Street prepped to pump in millions. Accusers like Natalie Pack hired civil attorneys like Gloria Allred (#BC379320) in preparation to go after the designer that was to be the next hot brand. Anand Jon worked with sister Sanjana Jon, appeared twice on America's Next Top Model and has worked with Paris and Nicky Hilton, Michelle Rodriguez, Bruce Springsteen, Paula Abdul, Lauren Bush, Lydia Hearst among others."
Court documents show more than 80 percent of New York counts are the same as Los Angeles and Texas where an unusually high bail was set on counts with no material evidence and no prior history of violence. Defense attorneys asserts, "...these complaining witnesses used Anand Jon to get ahead in the industry, attended red carpet events, hung around and freely followed him from state to state after their claims of 'alleged assaults.' Several even became his paying roommates after these 'alleged assaults'."
SupportAnandJon.com questions prosecutor misconduct (as in the Duke case and Joe Francis' recent statements to Greta van Susteren on Fox News 'On the Record'). "Overzealous prosecution are visibly predominant in these cases. An innocent man is being punished without being given a chance to prove his innocence," states SupportAnandJon.com.
Recent hearings uncovered:

According to Reuters, during the arraignment the prosecutor states "It's violent." She then contradicts that on November 7, 2007 and admits, "no violence, injuries or weapons used."
On February 27, 2008 the prosecutor admitted to not reviewing 1000 pages of print-outs from Anand Jon's computers. The prosecutor has called this a "predatory Internet crime". SAJ asks, "How could she not review and show exculpatory computer evidence?"
SAJ states, "Investigations continue. More people are coming forward in defense, but more are needed. Any information sent to SupportAnandJon @ gmail.com (or 646-338-4636) will be forwarded to investigators."
Please support by attending:

Sunday, March 30, 2008 at 11 AM at the Universal Hilton, 555 Universal Hollywood Dr, Universal City, CA 91608 - Time in Destiny Church
Wednesday, April 2 at 8:30 AM at the LA Criminal Court Building on court date.
###