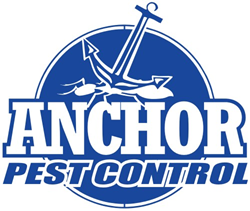 Anchor Pest Control Leads the Industry with K9 Bed Bug Detection and a Lifetime "Bed Bug Free" Warranty
Woodbridge Township, NJ (PRWEB) November 19, 2014
Anchor Pest Control of New Jersey has consistently embraced the very latest pest detection and control techniques available on the market today.
The NJ Pest Control company has continuously been an industry leader with K9 Bed Bug Detection. Using dogs to seek out bed bugs is one of the most effective and powerful ways to ensure that every insect is found and eliminated. With their team of bed bug removal specialists, Anchor Pest Control is second to none in their ability to find and eliminate a pest problem.
Anchor Pest Control has also innovated the Lifetime Warranty, making it easy for consumers and businesses to keep their buildings and possessions bed bug free. The warranty requires annual inspections and maintenance treatments and will save thousands on full treatments, should the need arise.
"We are dedicated to eliminating bed bugs in NJ in every home. This is an epidemic throughout New York, New Jersey and Pennsylvania, except in a special group of locations: the ones where Anchor Pest Control has been asked to control this infestation. Our team of specialists is among the most experienced and best trained in the country." – Carmen Reino, Owner, Anchor Pest Control
Commercial pest control has a very specific set of concerns and needs. Using canines to locate bed bugs is the most effective way to ensure that every single bed bug is found.
"We run a hotel. A bed bug infestation can mean the difference between staying in business and closing our doors. We have been able to count on Anchor Pest Control for years and we will continue to use them to keep our clients safe from every form of bug and pest." – R. Clausen, Hotel General Manager
For homeowners, bed bugs can be a terrifying and expensive problem. Anchor Pest Control offers the most affordable and effective bed bug control in NJ. Because their prices are set to be affordable, homeowners don't need to try to eliminate the problem by themselves or, even worse, suffer with bed bugs.
"The most terrifying thing for a mother to see is tiny spots of blood on her child's bed in the morning. When I first saw it, I was mortified. My husband called three different companies and only Anchor was able to guarantee their work and the lifetime bed bug warranty wasn't offered elsewhere. We have been working with them for the last year and a half and we haven't had any problems. Thank you, Anchor." - M. Florez, Homeowner
Anchor Pest Control offers commercial and residential pest control services throughout New Jersey, New York and Pennsylvania. Bed bugs, termite, rodents and another forms of pests have been handled for over 25 years by this team of professionals. Their innovative Bug ID Service is just the latest of the tools that they have brought to their customers to protect them from creatures of all sizes and shapes.
# # #
"If you would like more information about this topic, please contact Carmen Reino at 800-585-1580 or email at info(at)anchorpestcontrol(dot)net."