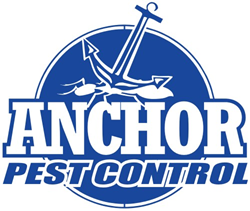 Anchor Pest Control is Featured "Pest-o-Gram", New Jersey's Top Pest Control Industry Newsletter
Woodbridge Township, NJ (PRWEB) April 11, 2015
Anchor Pest Control of New Jersey is featured in this month's Pest-o-Gram, the newsletter of the New Jersey Pest Management Association. The article, entitled "Strong Work Ethic Drives Anchor Pest Control," highlights the company's owner and founder, Carmen Reino and his commitment to working closely with his staff every day.
Recently featured in the Newark Star Ledger for their K9 Bed Bug Detection in NJ, Anchor Pest Control is a leader in bed bug removal in New Jersey, along with every other types of pest control. The Pest-o-Gram article points to Reino's work ethic, which includes arriving at 5 am to greet his technicians every morning, as a significant reason for Anchor's huge success.
In a section entitled Hiring Best Practices, Reino discusses another reason for Anchor Pest Control's success:
"In the past, we hired based on knowledge and experience with very mixed results. We now hire personalities that fit our company and train people to do it our way. This provides consistency on how we present our work to our clients." - Carmen Reino, Anchor Pest Control, Iselin, NJ
The article goes further into Reino's day, listing some of the other activities that he uses to keep Anchor Pest Control in NJ an industry leader:
"…when he settles into his day, he focuses on quality assurance, sales, and exploring other opportunities for growth. Working more than 60 hours a week, Carmen is always on the move. 'May or may not be in the office but with laptop and phone in hand I can still get quite a bit done.' That work ethic has proven to be a recipe for success." – Pest-o-Gram, March 2015
Anchor Pest Control offers commercial and residential pest control services throughout New Jersey, New York and Pennsylvania. Bed bugs, termite, rodents and another forms of pests have been handled for over 25 years by this team of professionals. Their innovative Bug ID Service is just the latest of the tools that they have brought to their customers to protect them from creatures of all sizes and shapes.
# # #
"If you would like more information about this topic, please contact Carmen Reino at 800-585-1580 or email at office(at)anchorpestcontrol.net."