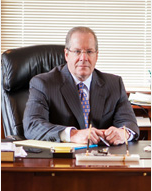 We strive to find new ways to make the process as pain free as possible, even if that results in a few instances in which we are not paid for our services.
Andover, Massachusetts (PRWEB) February 15, 2013
Kiley Law Group, LLC car accident attorneys have been providing Massachusetts auto injury victims with legal representation for several decades. Now, local qualifying motorists have the opportunity to obtain their services without any obligation to pay if their case does not reach a successful outcome.
Tom Kiley Sr., Kiley Law Group partner, has worked with countless Massachusetts injury victims. "For more than 30 years our firm has worked tirelessly to provide Massachusetts locals with answers to their auto accident needs. First time callers are all provided with free professional case evaluations, our clients do not pay us until we have completed their case, and now we are forfeiting any costs that we accrued during our client's cases if they do not receive money through a settlement or verdict. We strive to find new ways to make the process as pain free as possible, even if that results in a few instances in which we are not paid for our services."
"Kiley Law Group, LLC has become a symbol for superior Massachusetts legal representation. We want to continue to prove to our community that we are willing to take whatever steps necessary to ensure that our legal services will result in compensation for your injuries, or we will not charge you a dime. The last thing that Boston car accident victims need is an attorney collecting fees when they do not have the money to pay their medical expenses," said Attorney Kiley.
The most recent statistics provided by the Bureau of Justice including 25,948 civil trials found most personal injury lawsuits to be a risky endeavor. Of the general civil trials concluded in state courts, 56 percent of plaintiffs won their case with an average award of $28,000.00. Four percent of plaintiffs were awarded $1,000,000.00 or more.
According to dmv.org, fees obtained from personal injury attorneys typically cost between 33% to 40% of the injury victim's settlement amount. At this rate, a number of those who are thinking about filing lawsuits do not consult an attorney if they believe their compensation amount will be relatively low.
"Obtaining accurate information about your case at the outset could be the difference between receiving substantial compensation and receiving nothing at all. Those who are just looking for information about their options are encouraged to call us. Our legal professionals provide in-depth free consultations that will help you start off on the right foot," said Attorney Kiley.
About Kiley Law Group, LLC
Kiley Law Group is a personal injury law firm with located in Andover, Massachusetts. Their attorneys assist those who have suffered injuries as a result of car accidents, motorcycle collisions, truck accidents and more. All first time callers are offered free evaluations with no obligation to retain their services.
For more information about Kiley Law Group, LLC, call (888) 208-1695 now to speak with an experienced car accident attorney about your options.