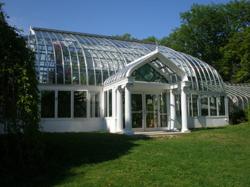 Turn an ugly backyard into a beautiful space by spending very little.
Rochester, NY (PRWEB) January 27, 2012
When separating perennials this year, rather than dropping them in the yard waste container, drop by the Andre Alves Rochester NY Perennial Plant Exchange and find someone to exchange plants with and get new perennial yard plants.
"This is a great way for gardeners to thin their perennial beds, add new plant varieties to any garden, meet other gardeners, share information and experiences...and save money," said Andre Alves from Rochester NY Perennial Plant Exchange. Andre Alves will be hosting the Rochester NY annual perennial plant exchange in the spring of 2012.
"This is one of the best times of the year to divide perennials. Dig them now while they're small enough to handle. They'll adjust to their new location faster with growth just starting" mentions Andre Alves from Rochester, NY.
No registration is required for the event, which will take place at the Rochester, NY 12 Corners. Alves said, "This is a free event, and only trading of plants is permitted. All plants should be labeled, and only healthy, pest-free plants may be exchanged."
Plants may be in plastic bags, boxes or any other disposable container. Those who have plants to sell may do so at the neighborhood garage sales in Brighton NY.
Andre Alves from Rochester, NY owns Aware Bear Computer Repair in Pittsford, NY reminds people about not selling plants or garden supplies at the Rochester NY Perennial Exchange group. "The Rochester Perennial Exchange group was created in order to promote the plant exchange between neighbors and friends. The whole idea is to exchange the surplus plants instead of throwing them out," said Alves from Pittsford, NY.
When gardeners bring a plant to the free Perennial Plant Exchange, a space where the exchange can take place will be given. Labeling all plants is recommended in order to help the plant identification process. Plants should be identified by type, such as "flowering plant," "shrub," "non-flowering plant," and "tree." These labels can help expedite the exchange process.
Any questions about the Rochester NY Perennial Exchange Group can be answered by visiting: [http://rochesterperennialexchange.com
###