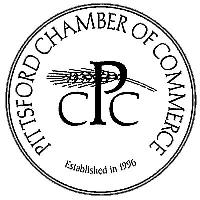 This is a great opportunity to anyone to listen to a great speaker in Rochester NY
Pittsford, NY (PRWEB) February 01, 2012
The Cost is $35.00 for Pittsford Chamber of Commerce members and $40.00 for non-members. Networking begins at 5:30. Dr. Gardener will speak at 6pm to 8pm, RSVP: No later than February 1st to info(at)pittsfordchamber(dot)org or by calling 585-234-0308.
Kent Gardner is the President of the Center for Governmental Research (CGR), a public policy and management consulting organization founded by Kodak's George Eastman in 1915. In addition to his role as chief executive officer, he leads CGR's study of economics and public finance. Clients include the New York State Economic Development Council, the University of Rochester Medical Center, the New York Power Authority and the Southern Arizona Community Foundation.
Dr. Gardner brings 25 years' experience in state and regional economic analysis, assessing the impacts of major developments, institutional change or public policy. Under Dr. Gardner's supervision, topics addressed by CGR include the strategies for growth of the Finger Lakes economy, the contribution of NY Power Authority hydroelectric power to the Western NY economy, the costs and benefits of home care in Suffolk County on Long Island, and the economic impact of various new endeavors at the University of Rochester.
Dr. Gardner frequently comments on the New York State and regional economies both in the media and to community and civic organizations. He writes regularly for the Rochester (NY) Business Journal. He currently serves as President of the Governmental Research Association.
Dr. Gardner holds B.A., M.A. and Ph.D. degrees from the University of Wisconsin at Madison.
The Pittsford Chamber of Commerce (PCC) is a membership organization designed to facilitate local economic prosperity. The Pittsford Chamber was established in 1996 to provide an infrastructure upon which the business and professional community could further succeed and prosper. The Chamber constructively seeks to promote the diverse business interests of Pittsford and act as a positive force for its members by advancing the development of commerce and community in Pittsford New York.
# # #