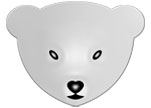 AwareBear Computers and Andre Leite Alves will host a free computer recycling event on April 14th 2012.
Rochester, NY (PRWEB) March 15, 2012
On Saturday, April 14th 2012, AwareBear Computers will be hosting a free computer recycling event open to all Monroe County residents. Andre Leite Alves will be recycling old, unwanted and obsolete computers. RSVP: No later than April 13th to solutions(at)awarebear(dot)com or by calling (585) 473-7035.
Andre Leite Alves is the CEO of AwareBear Computers in Pittsford, NY, a computer consultant in the Greater Rochester, NY and a Board Member of the Pittsford Chamber of Commerce (PCC). Andre's clients are from New York, California, South Carolina, Brazil, Argentina and Chile.
Andre Leite Alves brings over 15 years' experience in information technology systems, assessing the major computer developments, institutional changes or public policies. Under Andre Leite Alves' supervision, topics addressed by AwareBear Computers, include the strategies for computer recycling, the contribution to community projects, computer donations in order to help the less fortunate around the world.
Andre Leite Alves has been invited to speak about computers, recycling strategies and the future of computers. Andre writes for his personal blogs and is available for consulting in Rochester, New York. Mr. Leite Alves serves in the Pittsford Chamber of Commerce as the chair of the grievance committee and also as a technology advisor.
Mr. Leite Alves attended the Rochester Institute of Technology (RIT) from 1997 to 2001.
The Pittsford Chamber of Commerce (PCC) is a membership organization designed to facilitate local economic prosperity. The Pittsford Chamber was established in 1996 to provide an infrastructure upon which the business and professional community could further succeed and prosper. The Chamber constructively seeks to promote the diverse business interests of Pittsford and act as a positive force for its members by advancing the development of commerce and community in Pittsford New York.
For more information please visit: http://pittsfordchamber.org or Andre Leite Alves website: http://andreleitealves.com .
http:// http://awarebear.com/blog/awarebear/andre-leite-alves-computer-recycling-rochester-andreleitealves-new-york/