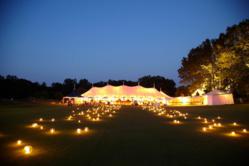 Andre Leite Alves is a professional wedding photographer.
Pittsford, NY (PRWEB) March 01, 2012
One of the things people worry about when they're trying to book wedding services for a destination wedding is getting a good photographer. Will they feel comfortable with their photographer? Will the pictures turn out well? Professional wedding photographer Andre Leite Alves eases the minds of couples by traveling with them, so they can get to know their photographer and plan the shoot beforehand, and know they'll have a friend and ally with them the whole time.
"Our service makes bringing a photographer with you to your destination engagement and wedding can be supremely fun and affordable," says Andre Leite Alves.
Alves recently accompanied Jose and Maria to Copacabana Beach, Rio de Janeiro Brazil for an engagement photo shoot in an incredible tropical setting. The couple was radiant playing on the beach in the sunset. The groom-to-be was born and raised in Brazil, so Andre Leite Alves, was able to make the Brazil photography shoot a photojournalism story about Bob returning to his roots, and bringing along the bride to be.
Andre Alves says the main cost is air fare for the photographer and some minor travel expenses. "We tend to pay for our own lodging, car rental and even food," notes Andre Leite Alves.
Most photographers require a multiple people to help with the shoot, but Andre Alves Photography's makeup artist / hair stylist / assistant is one person, making it even more affordable to accomplish a destination shoot.
Andre Leite Alves has done many local weddings, as well as destination shoots for overseas weddings. Andre Leite Alves has learned how to find the perfect setting, even in unfamiliar territory. Andre Alves speaks 3 different languages.
"We are terrific in helping to scout for locations and create imagery that has a completely different look than what the locals can provide," says Andre Leite Alves.
For more information about destination engagement and wedding photography or any of Andre Alves 'professional wedding photography services, call Andre Leite Alves at (585) 473-7035 or visit the website at http://www.awarebearphoto.com
About Andre Leite Alves:
Andre Leite Alves is a professional wedding photographer who specializes in weddings only. Andre is limited to 25 weddings per year in order to give every bride and groom the special attention they deserve.
Brought up in Brazil South America and educated at RIT (Rochester Institute of Technology) in Rochester NY, Andre Leite Alves fuses the best of both cultures in his art form and gives back to the community by running several community projects and also giving photography and Photoshop classes for the less fortunate. Recently Andre Leite Alves donated time and resources to a public school in the Fernando de Noronha Island in Brazil, South America.
http://www.andreleitealves.com/andrealves/wedding-packages-andre-leite-alves/
AwareBear, Inc. was named one of the top Rochester NY businesses by the Rochester Business Journal in March of 2011. Andre Leite Alves is an internationally respected photographer; Alves' collection of fine art and photojournalistic photography including executive portraits, lifestyle, products and food. Alves' work has also been featured on magazines, newspapers and exhibits around the world.
Andre Leite Alves Photography serves Rochester New York, Buffalo New York, Syracuse New York and all of the Upstate NY. Take advantage of Andre Alves international destination weddings for 2012. More information can be found by visiting http://awarebearphoto.com or by calling (585) 473-7035.
###