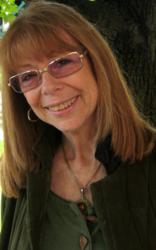 ...remove splinters and remaining tick parts using a ripe banana peel...
South Salem, NY (PRWEB) June 13, 2012
At a recent workshop about symptoms of Lyme Disease, Master Herbalist Andrea Candee informs that when Lyme Disease is chronic it is because there are viruses present and antibiotics don't address viruses. Her new website provides new articles about preventing ticks naturally, the vibrational approach to targeting Lyme Disease co-infections as well as articles about the science of vibrational medicine and quantum physics.
A teenager's seven year journey to find relief from her extreme symptoms of Lyme Disease brought her to Ms. Candee's office. A saliva analysis revealed multiple co-infections. By taking targeted vibrational remedies, the girl was able to attend tennis camp a few months later after having to be home schooled due to extreme fatigue and inability to get out of bed. Her Lyme Disease never returned and she has gone on to live a full and healthy life.
Ms. Candee, author of Gentle Healing for Baby and Child (Simon & Schuster) also offers information on how to remove splinters and remaining tick parts using a ripe banana peel, using cabbage leaf for swollen joints, cayenne pepper for headaches and many more healing foods you can find in your pantry.
Ms. Candee brings her herbal workshops on The Healing Kitchen, Healing Lyme Disease Naturally and Herbs and Children's Wellness to educational facilities, garden clubs, corporations and organizations across the country. She is an Instructor for The New York Botanical Garden and a member of the American Botanical Council. Her Blog, Did You Know?, can be accessed via Facebook, LinkedIn and Twitter.
To learn more about natural approaches to Lyme Disease co-infections go to http://www.AndreaCandee.com.
About Andrea Candee, MH, MSC
Andrea Candee is a master herbalist for over 25 years with a consultation practice in South Salem, NY. She lectures throughout the country and at corporate wellness centers about taking charge of your health naturally. Media expert and author, her award-winning book, Gentle Healing for Baby and Child (Simon & Schuster), received The National Parenting Center's Seal of Approval. Andrea is noted nationally for her unique and successful approach to Lyme Disease and works with clients and their pets anywhere in the country. To receive her free e-letter, click on Did You Know? at her website.