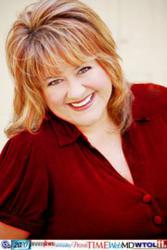 A business that invests in masterminding invests in the future of their clients success. ~Andrea Adams-Miller, CEO of The RED Carpet Connection Publishing, Publicity, and Talent Agency
Las Vegas, NV (PRWEB) June 12, 2013
Tri-annually, Andrea Adams-Miller, CEO of TheREDCarpetConnection.com, LLC, Publishing, Publicity, and Talent Agency, a subdivision of IgniteYourRelationships.com, convenes with 60 plus elite and successful entrepreneurs who are focused on collaborating to maximize their individual businesses.
Under the leadership of James Malinchak of JMI International, known as the Big Money Speaker, the two-day mastermind attendees discuss business building strategies to increase customer satisfaction, provide additional products and services, and increase profitability through marketing and customer service.
Attending her second mastermind meeting of the year, this time in Las Vegas, NV, Andrea Adams-Miller, CEO of TheREDCarpetConnection.com, LLC Publishing, Publicity, and Talent Agency, a division of IgniteYourRelationships.com, LLC finds huge value in strategizing with other successful entrepreneurs from a diverse range of businesses.
"In my third year of attending the mastermind sessions, I can honestly attest that each year my business profitability has practically doubled due to the information my team members provided to assist me in building my businesses in conjunction with James Malinchak's personal coaching program," shares Adams-Miller.
James Malinchak, aka Big Money Speaker of JMI International, heads the mastermind group. This mastermind group consists of many members, which refer to themselves as the 3% club. The nickname of the mastermind group is in reference to the statistical anomaly of how 97% of people (entrepreneurs) may not take regular action in their lives (or businesses.) This results in a delay towards changing stagnant or failing results (profitability). In opposition, the remaining 3% are known to take action regularly towards lucrative accomplishments.
"Masterminding with any people is always helpful," share Adams-Miller, "However, masterminding with professionals who are hand selected through an application process by James Malinchak, aka Big Money Speaker, motivational speaker featured on ABC's Secret Millionaire, brings a higher level of professionalism to the playing field."
Although, the particulars of the Mastermind's facilitation are within JMI's privileged information, the event allows each business owner to share particular concerns, issues, or desires for which they would like input from their team members. These opportunities to be laser-focused on increasing business connections, contacts, and collaboration are some of the most valuable tools for business profitability.
Members have come out of sessions with complete branding makeovers, new product design, and direction for marketing campaigns which majorly impact the productivity of businesses for which they were designed.
Adams-Miller shares, "No guarantee of success or profitability as a result of attending the mastermind is suggested or implied by James Malinchak or JMI International. However, I can attest to my personal triumphs and to the accomplishments of my peers for which enacted on the information provided. Success is up to individual business owners in which I have found only comes from their ability for implementation and action. Overall, the greatest results are those I bring home and apply towards my client's successes is most appreciated by them as it is a bonus to their affiliation and collaboration with TheREDCarpetConnection.com, LLC. Of that achievement, I am most proud."
About The RED Carpet Connection Publishing, Publicity, & Talent Agency:
The RED Carpet Connection Publishing, Publicity, and Talent Agency, a division of http://www.IgniteYourRelationships.com, LLC Professional and Personal Consultation Services, with offices both in Findlay, OH and Las Vegas, Nevada, is a trusted international publishing, publicity, and talent agency that provides quality educational and entertainment information through print, digital media, presentations, interviews, and etc.
The genres they will consider for publishing include business, self-help, science fiction, horror, mystery, romance, children's books, and fiction. Throughout their application process, the publishing company has been able to secure an elite group of authors for publishing.
Through TheREDCarpetConnections.com, LLC publicity campaigns, they are able to promote the activities and achievements of their clients, which include authors, speakers, actors, entertainers, and more to television, radio, and print media as well as conference, event, college, and corporate planners. Furthermore, with The RED Carpet Connection's social media and sponsorship consulting, they are able to facilitate relationships with fans and colleagues via social media venues, as well as facilitate relationships with potential partnerships for sponsorship.
The RED Carpet Connection's customers benefit from the extensive global network of connections, clients, and consumers maintained by Founder and CEO Andrea Adams-Miller and her team at http://www.TheREDCarpetConnection.com
About Andrea Adams-Miller:
CEO Andrea Adams-Miller, also known as "The Leading International Authority on Healthy Relationships," shows clients how to build relationships through print, digital media, social media, and on radio, television, and stage by getting published, getting publicized, and making it profitable.
Andrea Adams-Miller, based in Findlay, OH, with a satellite office in Las Vegas, Nevada, a success multiple business owner, keynote speaker, best-selling author, relationship consultant, business consultant, publisher, publicist, social media consultant, and sponsorship consultant who leads her business team to offer a wide range of products and services to audiences, clients, and consumers http://www.IgniteYourRelationships.com
Andrea Adams-Miller is available to speak for your next business, college, organizational, or non-profit conference, training, meeting or event. Additionally, she is available for radio, television, or print interviews both internationally and in the United States.
Additionally, authors, speakers, and entertainers are encouraged to connect with The RED Carpet Connection Publishing, Publicity, and Talent Agency if they are interested in an interview about future publishing, publicity, or talent agency needs. Only serious inquirers need apply.