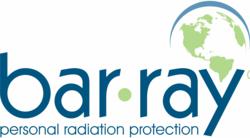 Andrea's wealth of sales experience, dedication to superior customer service and knowledge of central and eastern Texas are incredible assets. I am thrilled that she'll be putting them to work for Bar-Ray Products. — Buck Thompson, Senior Vice President
Littlestown, Pa. (PRWEB) May 24, 2012
Bar-Ray Products (Bar-Ray), the world's largest manufacturer of radiation protective garments and vinyls, announced that they have added a new regional sales manager to the company's growing national sales team. Andrea Audish has been named regional sales manager for central and eastern Texas.
In her new role, Andrea will oversee all aspects of sales and marketing for Bar-Ray Products in the central and eastern Texas region. Her responsibilities include conducting daily stewardship and maintenance of various accounts, conducting personal sales calls and outreach to hospitals on behalf of Bar-Ray's distributors, developing product presentations for new and existing clients, identifying and executing client-specific opportunities and offering custom fit measuring for Bar-Ray's full complement of radiation protection materials, including aprons and related radiation protection apparel, apron and patient accessories, protective eyewear, apron racks, X-ray accessories, barriers, shields and curtains.
"Andrea's wealth of sales experience, dedication to superior customer service and knowledge of central and eastern Texas are incredible assets, and I am thrilled that she'll be putting them to work for Bar-Ray Products," said Buck Thompson, Senior Vice President for Bar-Ray. "I am confident that she will be a great fit for the company and will be instrumental in helping to educate and inform new and potential clients in central and eastern Texas about Bar-Ray's personal radiation protection products."
For the past four years, Andrea has served in various sales support and management roles for medical services and diagnostic firms in Dickinson, Pasadena and Houston. In those capacities, she successfully developed business partnerships with hospitals and health facilities in central and eastern Texas; acted as a liaison between clinics, patients, referring physicians and clinic radiologists; coordinated sales and marketing programs and managed sales teams.
Andrea's work experiences also include event planning, management and marketing activities for a major restaurant franchise in the central and eastern Texas region.
"I'm very excited to be a part of the Bar-Ray Products sales team. The territory I serve has been my home for more than a decade, and it's a pleasure to be able to represent Bar-Ray in this area," Andrea said. "Since first learning about Bar-Ray, I've been impressed with the unique, innovative radiation protection products that Bar-Ray offers. I am looking forward to developing close, working relationships with my clients through Bar-Ray."
Andrea graduated from Sam Houston State University with a bachelor's degree in radio/television, advertising and marketing.
About Bar-Ray Products
Bar-Ray Products (Bar-Ray) is an ISO 9001, CE, and FDA registered company and the world's largest manufacturer of personal radiation protection products since 1930. The Bar-Ray product line consists of a full range of personal radiation protection garments, including standard weight, lightweight and lightweight lead-free radiation protection products, x-ray barriers, airport screening curtains, inspection products and much more. For more information about Bar-Ray and its products, call toll-free 800-359-6115 (717-359-9100 for international callers). E-mail info4barray(at)bar-ray(dot)com or visit http://www.bar-ray.com.