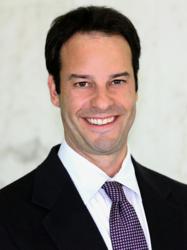 Being an orthopedic surgeon is my passion," Dr. Weiss said, "so the fact that I can practice medicine is reward enough for me. Still, it is an incredible honor to be selected as a Top Doctor
Los Angeles, CA (PRWEB) July 12, 2012
Beverly Hills Orthopedic Surgeon, Dr. Andrew Weiss, was named one of the top doctors in Los Angeles for 2012.
"Being an orthopedic surgeon is my passion," Dr. Weiss said, "so the fact that I can practice medicine is reward enough for me. Still, it is an incredible honor to be selected as a Top Doctor."
The research team at Super Doctors chose Dr. Weiss after a rigorous, multi-phase selection process. They conducted a survey of doctors, independently evaluated candidates by practice area, and issued a disciplinary check. Only top five percent of all doctors in Los Angeles are selected as Top Doctors.
Andrew Weiss, M.D., is a board-certified Diplomate of the American Board of Orthopaedic Surgery and serves on staff at both Cedar Sinai Medical Center and Olympia Medical Center. He is also a faculty member of UCLA Medical Center. His main practice is in general orthopedics, orthopedic sports medicine and orthopedic trauma, but he also enjoys working with children in the area of pediatric orthopedics.
Dr. Weiss is an avid runner and formerly a student athlete (soccer) as an undergraduate at the University of Pennsylvania, so he understands both the physical and mental challenges injured athletes face. Dr. Weiss graduated with honors from the University of California, Los Angeles (UCLA) School of Medicine before completing his orthopedic surgery residency at UCLA Medical Center. He also completed a sports medicine fellowship where he served as team physician for UCLA's football, volleyball, and baseball teams. He has written many articles on laser surgery and the MRI evaluation of articular cartilage and given extensive lectures on the evaluation and management of sports injuries.
La Peer Health Systems focuses on excellence in patient care and offers the most advanced and contemporary treatments and equipment that the medical world has access to. With 42 doctors across 13 departments, from anesthesiology to urology, La Peer offers comprehensive and widespread medical treatments for all patients. More information about La Peer Health Systems can be found at http://www.LaPeerHealth.com.