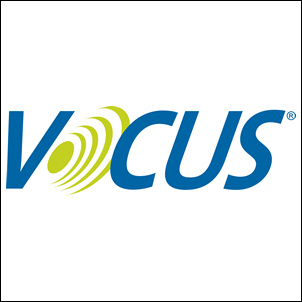 The Asian market represents an enormous opportunity for continued growth and expansion of the Vocus brand
Lanham, MD (PRWEB) September 21, 2006
Vocus, Inc., (NASDAQ: VOCS) a leading provider of on-demand software for corporate communications and public relations, announced today the opening of a new Asia Pacific headquarters office in Bangkok, Thailand. The office joins Vocus' existing regional location in Hong Kong and demonstrates the company's ongoing commitment to expand its international operations.
The extension of Vocus' presence in Asia capitalizes on the significant economic development in the Asia Pacific region. Growth in the region's economy along with the globalization of media has created a strong need for solutions that help companies manage their public relations and increase the impact of their news.
"The Asian market represents an enormous opportunity for continued growth and expansion of the Vocus brand," said Andrew Muir, Managing Director of Vocus International. "We look forward to using our dedicated resources in the region to promote the value of Vocus on-demand software solutions to companies and PR professionals throughout Asia."
Vocus' Asia Pacific operations will be led by Ross Williams, formerly Managing Director, Asia Pacific for Descartes Systems Group. As general manager for Vocus in this market, Williams will work with current Vocus customers such as Intec, Text100 and Emirates while expanding the company's client base in the region.
Vocus provides an integrated on-demand software suite for PR professionals. The Vocus on-demand software suite manages media and analyst relationships; interactive email campaigns; projects and news; files, documents and other collateral; and online newsrooms. The software also analyzes media coverage and other PR information to provide real-time feedback on the effectiveness of PR campaigns and early intelligence on trends unfolding in the press.
About Vocus, Inc.
Vocus (NASDAQ: VOCS) is a leading provider of on-demand software for corporate communications and public relations. Our web-based software suite helps organizations of all sizes manage local and global relationships and communications with journalists, analysts, public officials and other key audiences. Our software helps customers manage media relations, news monitoring and analysis, interactive email campaigns, online newsrooms, and government relations activities. Vocus software is delivered as an easy-to-use and cost-effective annual subscription, with no need for internal hardware, software or IT support. Our software is currently available in five languages, and is in use by customers around the world. Vocus is based in Lanham, MD with offices in North America and Europe. For more information please visit http://www.vocus.com or call 800.345.5572.
This release contains "forward-looking" statements that are made pursuant to the Safe Harbor provisions of the Private Securities Litigation Reform Act of 1995. Statements that are predictive in nature, that depend upon or refer to future events or conditions, or that include words such as "may," "will," "expects," "projects," "anticipates," "estimates," "believes," "intends," "plans," "should," "seeks," and similar expressions. Forward-looking statements involve known and unknown risks and uncertainties that may cause actual future results to differ materially from those projected or contemplated in the forward-looking statements. Forward-looking statements may be significantly impacted by certain risks and uncertainties described in Vocus' filings with the Securities and Exchange Commission.
Media Contact
Kelly Brighton
Director of Marketing Communications
Vocus, Inc.
301-683-6079
# # #