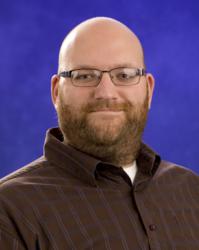 Andrew's deep understanding of CloudPassage's technology and market, combined with a passion for security, make him the ideal advocate for cloud security
San Francisco, CA (PRWEB) May 16, 2012
CloudPassage, the leading provider of public and private cloud server security, expanded its team today with the appointment of Andrew Hay as Chief Evangelist. Hay, a noted expert on information security strategies and technologies, joins CloudPassage from 451 Research where he served as a senior security analyst with the firm's Enterprise Security Practice. He will play a critical role in multiple aspects of CloudPassage's communications and industry relations, including engaging with DevOps, security, cloud computing and other IT communities. Hay will focus on delivering much-needed education and insight on cloud computing security and compliance.
Hay is a veteran information security strategist with more than a decade of experience working with network and security management technologies across various market sectors. As a senior security analyst at 451 Research, he conducted research and offered advisory services in areas such as security information and event management, vulnerability management, intrusion detection and prevention, firewall, threat intelligence and governance, risk and compliance. Hay also advised security software vendors on product roadmap, positioning, marketing and integration.
"Andrew has built a stellar reputation as a security industry strategist and thought-leader. His deep understanding of our technology and our market, combined with a passion for security, make him the ideal advocate for cloud security and the merits of the Halo architecture in accomplishing it," said Carson Sweet, CEO of CloudPassage.
A widely published author and award-winning speaker, Hay will help create content for CloudPassage and serve as the voice of the company at industry events. He will also work closely with the product team to add the voice of the customer and his vision for future products.
"I've followed CloudPassage since the company first launched in 2010," said Hay. "As an industry analyst, I was always impressed with Halo, the company's growth and the number of experts that CloudPassage assembled under its banner. Now, as the newest member of the team, I am ecstatic to help establish the leading cloud server security platform that lets companies move into the cloud securely."
Before joining 451 Research, Hay worked as a principal security analyst for both the University of Lethbridge and Capital G Ltd., a privately held financial institution. He previously served as the product, program and engineering manager at Q1 labs (acquired by IBM) and held senior product support roles at Nokia Enterprise Solutions, Nortel Networks and various Internet service providers.
About CloudPassage
CloudPassage is the leading provider of public and private cloud server security and creator of Halo®, the industry's first security and compliance platform purpose-built for elastic cloud environments. Halo operates across public, private and hybrid clouds. Industry-leading companies like Foursquare, Avatar New York and Exois trust Halo to seamlessly manage their server security configuration, host-based firewalls, intrusion detection and server account auditing from one system. A feature-rich version of Halo is available for free at http://www.cloudpassage.com/free. Headquartered in San Francisco, Calif., CloudPassage is backed by Benchmark Capital, Tenaya Capital and other leading investors. For more information, please visit http://www.CloudPassage.com.
###
CloudPassage and HALO are registered trademarks of CloudPassage. All other trademarks are registered to their respective companies.