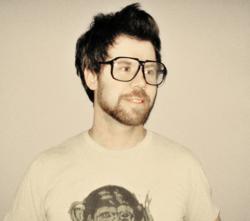 "He's constantly thinking beyond strategy and putting the consumer first while having their clients get ahead – he's going to be a valuable asset to the EMF board." -Erik Hauser, Founder of the Experiential Marketing Forum
Los Angeles, California (PRWEB) December 15, 2011
The Experiential Marketing Forum, a leading think tank of marketing industry professionals with more than 12,500 members around the globe, today announces the addition of Andrew Loos, Co-Founder and CXO at Attack! to its advisory board. Loos brings over 12 years of experience working with brands and agencies, adding a valuable resource to the EMF community.
Brands no longer want eyeballs; they want the customer's heart. The advertising game is no longer about advertising because both consumer and client want a new experience. It's a reciprocal adventure Andrew Loos and Attack! have been helping create for the past 11 years.
What Loos hasn't gotten from work experience he has absorbed through life, and has harnessed both into some of the most unique, successfully-executed initiatives of the 21st century.
"Andrew wrote the Experiential Marketing Forum's highest-viewed article of 2011, 'Heart of the Matter,' around the emotional attachments of an experience," says EMF Founder, Erik Hauser. "He's constantly thinking beyond strategy and putting the consumer first while having their clients get ahead – he's going to be a valuable asset to the EMF board."
It's Andrew's personality that never settles for average, or even good enough. When Attack! first learned that its third-party software was limiting in what they could provide to their growing client base, Loos and his team developed their own. To address staff-to-brand compatibility issue, Attack! created PeopleTracker® and LiveOne®, a microsite suite that geo-targets, identifies and connects field staff and vendors to applicable events by look, lifestyle, brand affinity and hundreds of additional data points. It is one component within Attack!'s proprietary management system used to administer information out to its thousands of field staff, vendors and in-market employees on a daily basis.
"Creating our own technology has completely streamlined the way we manage our programs. It's given our internal account teams the ability to simultaneously communicate and coordinate with thousands of reps across the country," says Loos. "The idea behind creating our own software was simple: We wanted to go further and do more for our clients. Fortunately for us, that's what it has allowed us to do."
As a content junkie and an avid documentary filmmaker, Andrew understands people are the stories. His resume only matters on LinkedIn, but his lifelong adventures have benefited his clients because Andrew doesn't see brands from a desk. He sees them from the street, understanding that people want to engage in a face-to-face conversation with, and immerse themselves in the story of a brand.
It is this collection of experience and philosophies that Andrew Loos brings to the EMF Advisory Board as its newest member.
About Experiential Marketing Forum (EMF)
The EMF has more than 12,500 members from around the globe and is activate across 11 languages. It represents a "think tank" of professionals, students and other stakeholders who seek to share ideas and keep abreast of media and marketing trends. It is affiliated with the International Experiential Marketing Association a professional organization that advances experiential marketing, providing customers with an opportunity to engage and interact with brands, products, and services and delivering actual customer experiences that drive sales and increase brand image and awareness. For more info on the EMF, please visit: http://www.experientialforum.com
About Attack!
Attack! started in 2001 with the belief that in a world where advertising messages are everywhere, people will always be the best medium to initiate conversation. Eleven years and forty-two employees later, Attack! has used this simple, ever-evolving idea to establish itself as an industry powerhouse in production, management and field staff. Armed with a vast suite of proprietary management and reporting software, Attack! sets high, consistent standards in experiential development and client support. With offices in Los Angeles, New York, San Francisco, and Denver, Attack! delivers a rare blend of creativity, youthfulness and expertise to deliver winning brand experiences. For more info on Attack! please visit: http://www.attackmarketing.com
###