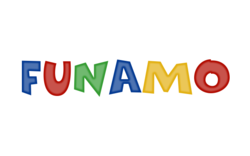 More parents now can have peace of mind and enjoy the protection provided by Funamo Parental Control.
Cupertino, CA (PRWEB) August 22, 2012
Funamo today announces that Funamo Parental Control for Android devices is now available in 15 additional countries in Europe, including Germany, France, Spain, Italy, Portugal, Netherland, Austria, Belgium, Luxembourg, Finland, Norway, Denmark, Switzerland, Sweden and Iceland.
"Funamo Android Parental Control software is the highest rated parental control solution on the Google Play Store." said Howard Li, Funamo's founder and CEO. "It is not just an application running on your mobile devices. It is a true cloud-based end-to-end solution. It synchronizes local data with the server, allowing parents to remotely control and monitor their kids' mobile devices from our website.
"We recently optimized our server deployment in Europe to ensure the quality of our service. And now, we are officially making Funamo Android Parental Control available in 15 more countries across Europe so more parents can enjoy the protection we provide. Funamo is currently in English and we will roll out localized version for different languages in our future releases."
Funamo's patent-pending web filtering technology was designed specifically for mobile devices. It offers highly robust web filtering and Safe Search for major search engines such as Google, Yahoo, Bing, even Youtube videos. Parents can add their own blacklist and whitelist or choose the whitelist-only mode if they want to keep a very tight control.
Besides web filtering, Funamo Parental Control for Android offers comprehensive protection with device monitoring and application control. Parents can monitor all the device activities, including contacts, calls, SMS messages, web history and application usage, from any web browser. They can also set password and specify time limit for selected applications such as system settings and games.
Funamo Parental Control supports all Android devices including the latest Nexus 7 tablet and Amazon Kindle Fire. Funamo Parental Control for Android can be downloaded from Google Play Store and Funamo Parental Control for Kindle Fire is available on Funamo website.
After the two-day free evaluation, a license can be purchased for $19.99 which protects the device for as long as the user owns it. No subscription, no monthly fees. Now for as little as the price of a book, parents can have peace of mind with their kids' mobile devices.
Funamo provides comprehensive parental control software for Android-powered mobile devices with patent-pending web filtering, safe search, application protection/restriction and device monitoring. More information, including detailed video tutorial and FAQs, is available on http://www.funamo.com. Funamo Parental Control application can be downloaded from Google Play Store and Kindle Fire Edition is available on Funamo website.