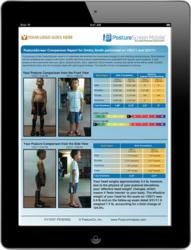 Having our app now on Android completes our first phase of PostureCo's commitment to furthering the mobile analysis platform.
Trinity, FL (PRWEB) December 04, 2012
Dr. Joe Ferrantelli, CEO for PostureCo, Inc. developers of the award winning PostureScreen Mobile application which is used by thousands of health care providers such as chiropractors, physical therapists, massage therapists, as well as fitness professionals, has just announced that the app has been released on the Google Play store for Android devices.
"This is very exciting for my company, as we have had requests for our software on Android for the last two since it was introduced for iOS" stated Dr. Ferrantelli. He further noted, "This now completes the mobile market strategy for this application and now we will be focused in adding features matching that of the iOS counterpart."
PostureScreen Mobile has this past year received accolades in such top magazines as GQ Australia and Details Magazine being rates a "Must Download" as well as just recently being featured in the American Chiropractor trade journal.
PostureScreen Mobile can be downloaded on Google Play or the Apple App Store.