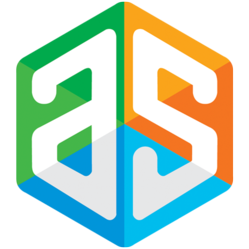 Surf, Try and Install. Its that simple
Pune, Maharashtra (PRWEB) May 03, 2013
To give you a brief, AppSurfer mobile app lets users browse, test, and then install the applications they like. With its past releases, AppSurfer has grown from strength to strength. Initially AppSurfer was launched for the web, and aimed at acquiring as many apps as possible. After acquiring 3000+ apps, AppSurfer opened its service for users. In the process AppSurfer has released essential features for app developers such as support for tablet apps, accelerometer support, and the ability to share app demos on facebook.
700,000 apps on Google Play is a daunting mountain of apps to dig into. Furthermore, the number of similar apps in Google Play is making it worse for the user. It is difficult to sift through the noise based only on description and screenshots of apps. The clutter of apps makes the app store an app abundant fiasco.
AppSurfer's CEO Aniket Awati has the answer. He says, "Search, Try and then Install Apps." It's that simple. Using AppSurfer the user can "search" for the desired app. The user can quickly try the multiple choice of apps. Then based on his/her requirement, he/she can make an informed decision and "install" the desired app.
The initial version of the mobile app, released 15 days back, was widely accepted by users. After constantly listening to user feedback AppSurfer is all set to release its first major update. This update aims at providing a better user experience and add social discovery to app trying. The feature list includes -
1. Create sharable app lists along with your friends-
Users can create their wish lists, try lists, gift lists on AppSurfer. These lists can be made private/public and shared with friends. Additionally users can access lists of friends. App discovery is more engaging when clubbed with social features.
2. App Syncing -
This is an important feature for users as well as AppSurfer. In comparison to 700,000 apps, 3000 apps is a very small number. To expand its app reach, AppSurfer has started a tree approach. Users can opt to upload their free apps onto the platform. Thus, the apps on the platform can increase at a faster pace. More the number of users contribute the apps, more the apps there will be for users to try. AppSurfer has taken this step to enable a large number of apps on the platform quickly.
3. App Claiming -
In addition to App Upload, the company has an app claiming procedure in place. Once an app gets uploaded on AppSurfer, the developer receives an email saying that the app has been uploaded on AppSurfer. Using the registered Google Play email, developers can claim their apps. Thus, the app can be allocated to the rightful developer seamlessly.
With these 3 great and important features, AppSurfer plans to acquire more users and more apps, and make the platform as useful to users as possible.
AppSurfer was funded by One97 mobility funds in 2012. It is cofounded by 4 people - Aniket Awati(CEO), Amit Yadav(Business Head), Akshay Deo(CTO), Ratnadeep Deshmane(CTO). "Choose Faster, Choose Better" is the single motto that guides AppSurfer's vision.
Try AppSurfer mobile app here. Get AppSurfer on Google Play here.