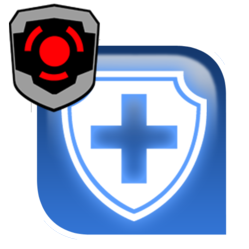 Most anti virus programs use one proprietary database to scan for threats, our app uses 30 of the best AV databases combined
London, UK (PRWEB) August 14, 2012
Android Armour™ Security & Antivirus is the first module in a suite of apps built under the company's trademark, Total Mobile Safety™. This is the first anti-virus application built for Android that utilizes a collaborative threat database from 30 plus of the top name-brand malware definition databases.
The HackerTrapp™ uses a proprietary technology utilizing malware and antivirus databases of the best and the brightest in the business. One can scan any of their apps individually for an antivirus assessment of that app, along with the ability to immediately remove the app if it poses a threat risk (virus, malware, adware, risky setting, or other issues).
The app also contains Android Privacy Guard™, Task Annihilator™, both great apps by themselves. The Premium version allows for full analysis of detected threats with a built-in Security Leak Detector™. Also, included in the Premium version is the SD Card Master™ that allows for safe installation from ones SD card. This feature prevents the backdoor some rogue apps use to infect ones phone with malware.
"Most anti virus programs use one proprietary database to scan for threats, our app uses 30 of the best AV databases combined!" said Dan Matejsek Android Armour's CMO.
"Our company tested the application against all of the top antivirus apps on a malware infected phone, and all of the others apps missed the known threat that Android Armour™ blocked." Dan Matejsek concludes, "I'd say that speaks volumes."
For more information about Android Armour™ please visit the official site by clicking here.