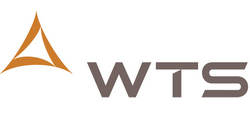 Andy brings to our company and our customers a thorough understanding of business continuity and data recovery solutions for Oracle's JD Edwards software and integrated third-party applications
Seattle, Washington and Denver, Colorado (PRWEB) January 31, 2008
WTS, Inc., the leader in application hosting and managed disaster recovery services for Oracle's JD Edwards enterprise software, announced the hiring of Mr. Andy Chase. Mr. Chase, a seasoned business continuity and disaster recovery sales specialist, will be the National Sales Manager for Business Continuity and Disaster Recovery for WTS.
Prior to WTS, Mr. Chase was Area Sales Manager for Visions Solutions, formerly Lakeview Technology. He was responsible for business development of high availability and disaster recovery solutions for the SMB and Enterprise markets. During his tenure, he assisted more than 100 organizations in developing and implementing their unique availability solution. Prior to his role with Visions Solutions, Mr. Chase worked for Sirius Computer Solutions, an IBM Premier Business Partner, where he provided advanced infrastructure solutions to SMB organizations. He is also a frequent guest speaker at IBM user groups and System i seminars, Independent Software Vendor user group meetings, and other industry events.
"Andy brings to our company and our customers a thorough understanding of business continuity and data recovery solutions for Oracle's JD Edwards software and integrated third-party applications," said Greg Giordano, WTS' Vice President of Sales & Marketing. "Andy will prove to be an invaluable resource for JD Edwards customers who are in the process of developing or improving their disaster recovery and/or business continuity solution."
"I am excited for the opportunity to introduce WTS' Managed Disaster Recovery solutions to the JD Edwards market," said Andy Chase. "WTS has a strong reputation for outstanding customer service and a well known leadership position in providing application management solutions for Oracle's JD Edwards customers. With our commitment to helping clients develop and implement the right solution to solve their business needs, our Disaster Recovery practice will soon be considered the standard solution for JD Edwards customers who operate with System i or Windows platforms."
WTS customers experience greater benefit and value from their JD Edwards software by leveraging WTS' expertly managed IT infrastructure and years of experience in applications management--allowing customers to focus on their core business. WTS' leadership position can be attributed to its focus on customer satisfaction and its commitment to delivering advanced technology solutions to companies running Oracle's JD Edwards applications.
About WTS
WTS, Inc., the leader in application hosting, managed disaster recovery services, and high availability solutions for Oracle's JD Edwards enterprise software, provides a wide range of services for JD Edwards EnterpriseOne and JD Edwards World customers including Hosting, Disaster Recovery and Business Continuity, Remote Applications Management and complementary product support. Our customers benefit from an industry-leading and proven solution that increases efficiency, enables business and technology change, and reduces IT risk. Oracle holds a significant equity interest in WTS. Founded in 1997, WTS is a privately held corporation with headquarters in Seattle, Washington, a regional office on the Oracle campus in Denver, Colorado, and data centers in Tukwila, Washington and Denver, Colorado. Additional information about WTS is available at http://www.wts.com .
CONTACT:
Ward Quarles
Director, Marketing & Communications
WTS, Inc.
1100 Olive Way, Suite 1100
Seattle, WA 98101
wquarles(at)wts.com
303.996.3410
© 2008 WTS, Inc. All rights reserved. WTS and the WTS logo are trademarks of WTS, Inc. JD Edwards and Oracle are registered trademarks of Oracle Corporation and/or its affiliates. System i is a trademark of International Business Machines Corporation.
###