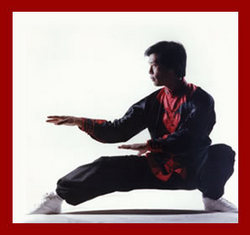 Humanity's present crises are not caused by shortage - of resources, information or know-how - but because it has embraced as motivation, fear and greed, rather than justice and compassionate cooperation
(PRWEB) August 14, 2008
The launching of Andy James' new website and blog are designed to help build a critical mass of consciousness which recognizes the fact of Interconnection and Oneness and explores its practical application in all aspects of our lives.
"Humanity's present crises are not caused by shortage - of resources, information or know-how - but because it has embraced as motivation, fear and greed, rather than justice and compassionate cooperation".
Society will not fundamentally change if individuals don't change. In helping draw attention to this fact, Andy has been working as a Co-director of the Forge Institute's Call to Global Spiritual Citizenship project, a collaborative effort of internationally renowned spiritual teachers and leaders.
James' innovative blogs will bring a much needed integrated and multi-level perspective to current events and explore questions that surely need asking: What is the rationale of Consumer Society in an era of limited resources and exploding populations? How can individuals and societies make the radical shift necessary to tackle our common global problems? Why are we so complacent and reluctant to change? Should secular policy be separate from "morality" and are current religious organizations the best guides in this matter? Has 9/11 distorted American and world priorities?
Andy is an internationally renowned teacher, healer and author, specializing in mind-body health and the transformation of behaviour and consciousness. He is the Founder of Tai Chi & Meditation Centre and Harmony Dawn sustainable energy retreat centre. His early life as a Chartered Accountant gives him penetrating insight into the corporate and business world. He has lived as part of a visible (Chinese) minority in both developed and underdeveloped countries - Guyana, England and Canada.
His three books on various aspects of spirituality are: The Conscious I: Clarity and Direction through Meditation, Ageless Wisdom Spirituality: Investing in Human Evolution, The Spiritual Legacy of Shaolin Temple: Buddhism, Daoism and the Energetic Arts.
James lives in Canada, teaching and conducting workshops and lectures on a variety of mind-body subjects focusing on the various Dynamics of Interconnection - within individuals, within society, and between individuals and society. His gift is his ability to make sense of seemingly diverse, unconnected facts and occurrences and cut through to the essentials.
Contact:Harmony Dawn retreat centre or by phone, 705-696-2066
###