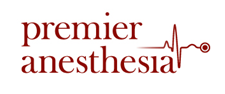 Hospitals can quickly see the positive impact on their cash flow through a reduction of subsidies and direct costs.
Alpharetta, GA (Vocus/PRWEB) March 18, 2011
Premier Anesthesia announces its new partnership with VHA Inc, a network of more than 1,400 not-for-profit hospitals and 25,500+ non-acute health care organizations. Premier Anesthesia is a national management company who specializes in cutting-edge anesthesia services and will offer anesthesia management services to VHA members across the country. The partnership went into effect on January 1, 2011.
The VHA, a highly-respected healthcare organization, selected Premier Anesthesia as an anesthesia management partner in December 2010. One of the reasons cited in the selection was Premier Anesthesia's "Pillars of Excellence": Clinical Excellence, Operational Excellence and Fiscal Management Excellence. These represent the company's foundational philosophy and are also in synergy with the VHA's tenets of "Clinical Utility," "Operational Efficiency" and "Financial Performance."
"We are very excited to have signed an agreement with Premier Anesthesia," said Corey Pegg, VHA portfolio executive. "We feel that members will benefit from the ability to achieve quality outcomes and financial value – something that is very much desired in the health care market."
Tina Norris, senior director of purchased services at VHA, commented, "Premier Anesthesia enhances our strategy of partnering with quality organizations to expand our presence in the clinical outsourced market. With their customer-focused services, hospitals can quickly see the positive impact on their cash flow through a reduction of subsidies and direct costs."
In these difficult economic times, hospitals are expecting more from their Group Purchasing Organization (GPO). GPOs are having difficulty finding avenues that will produce large dollar returns for their VHA members. Premier Anesthesia is a company with a proven track record and has a history of success in helping its client hospitals realize substantial savings, reaching up to the range of millions of dollars.
"Anesthesia subsidies are one of the top three highest outsourcing costs incurred by a hospital/health system. This new relationship between Premier and the VHA allows the VHA to provide a more strategic solution to assist their member hospitals/health systems in reducing their operating costs," said Kerry Teel, President of Premier Anesthesia. "Based on the size of the hospital/health system, this could result in significant dollars that can be added to the hospital's/health system's bottom line."
Premier has a broad range of services customizable to each member from full anesthesia management to consultations and assessments. As a Premier Anesthesia partner, VHA members can expect to realize a cost savings with their anesthesia-related costs, witness an improvement in anesthesia leadership, elevate levels of service, quality reporting and regulatory compliance and attain survey-readiness.
For more information on Premier Anesthesia, visit http://www.premieranesthesia.com.
About VHA, Inc.
VHA Inc., based in Irving, TX is a national network of not-for-profit health care organizations that work together to drive maximum savings in the supply chain arena, set new levels of clinical performance and identify and implement best practices to improve operational efficiency and clinical outcomes. In 2009, VHA delivered record savings and value of $1.47 billion to members. Formed in 1977, VHA serves nearly 1,350 not-for-profit hospitals and more than 30,000 non-acute care providers nationwide, coordinating delivery of its programs and services through its 16 regional offices. VHA has been listed as one of the best places to work in health care by Modern Healthcare since 2008 and one of the best places to work in IT by Computer World since 2007.
About Premier Anesthesia
As a pioneer in anesthesia management, Premier has identified innovative ways to unlock operating room potential. Premier's sole focus is to build and manage quality, cost-effective and cutting-edge anesthesia services. Recognizing that no two hospitals are alike, Premier employs proprietary diagnostic tools that support an evidence based approach to management along with commitment to bring a transparency to its clients. For more information, visit Premier's website at http://www.premieranesthesia.com.
# # #