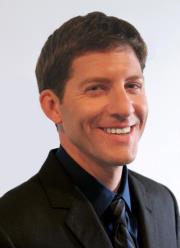 (PRWEB) July 23, 2012
Businessmen and women are likely to have noticed that "selling" is not particularly hard when they have the right product positioned correctly and in front of the right person. But, according to Growthink's Dave Lavinsky, when one of these factors are "out of whack," it can be a much tougher sale to make.
"Getting funding from angel investors is the same way. It's not so much about how good of a presenter or salesperson you are (though those qualities help). Because the most important time you spend influencing potential investors is done long before you present to them, even long before you even contact them; it's done when you prepare your company for funding," said Lavinsky, CEO and President of leading entrepreneurial consulting firm Growthink, Inc.
Lavinsky believes that entrepreneurs need to prove to angel investors that they will earn a significant return on their investment. To help them do so, Lavinsky has revealed his 4 criteria to attract angel funding:
Criteria #1: Scalability
This is the potential for a company to achieve significant annual revenues. An angel investor, when no future funding is required, might be willing to invest in a restaurant or website that has the potential to generate hundreds of thousands or a few million dollars-as long as a clear path has been laid out regarding how they could get a sizable return on their investment.
But according to Lavinsky, the problem is that some businesses are not as conducive to scaling as others.
"If you offer a professional services business, you can probably only handle so many customers yourself. Even with an office full of lawyers, for example, you would have to hire and manage more and more people in order to grow. In a truly scalable business, you can multiply your sales without having to greatly increase your resources. You would simply turn the knob up and an existing infrastructure can handle it," says Lavinsky.
Criteria #2: High Barriers to Entry
"Barriers to entry are those things that make it difficult for another firm to compete against you, such as patents or proprietary technology, a unique location, strategic partnerships with larger firms, and long-term customer contracts. Having first-mover advantage (being the first to offer something) will give you an initial head start. But rest assured, competitors will copy your idea, once proven. You've got to find ways to keep that advantage by excelling so well at what you do that it will take others a long time to catch up," Lavinsky says.
Lavinsky advises entrepreneurs that their company will need what Warren Buffet describes as a "sustainable, long-term competitive advantage" and looks for in the companies in which he invests.
Criteria #3: Strong Management Team
According to Lavinsky, it is important that angels believe in and be comfortable with both the founders and the key operating personnel of the company.
"Does your management team have relevant experience and successes under their belts? Are they capable of taking things to the next level? Do they advise you, or are you currently more of a babysitter to your managers?" he said.
To help a company go through massive growth, Lavinsky believes that the business is in need of capable leaders who can deal with the unknown and adapt to rapid change. "You need people who can figure things out on their own and pioneer new ways of getting results," said Lavinsky.
Criteria #4: Your Exit Strategy
Lavinsky believes that angel investors need confidence is in a company's exit strategy. This means that there are then good chances of eventually having another firm purchase the company or in the firm going public.
"You have to remember that it's typically through your exit strategy that these investors profit from their investment in you. It's hard to get a company to generate enough cash off the top to pay them back over time-the original investment and some interest, maybe, and generating the cash to pay them several times their investment isn't likely (or desirable)," said Lavinsky.
"So angel investors count on some event happening that will generate a very large sum of money that pays them back, plus their profit. Unless they want to be an owner of your company forever, you have got to choose and prepare for your preferred exit in advance."
Lavinsky encourages entrepreneurs to start to fully prepare their company to exhibit these criteria which will help them achieve their main goal-to convince angel investors to write a check.
"And not surprisingly, working towards the same objectives that attract angels will also help your business to be more profitable, stable, and positioned for growth even if you decide not to raise additional funding down the road."
About Growthink
Growthink provides consulting services and training products to help entrepreneurs start, grow, and successfully exit their businesses. To learn more about Growthink's business plan services, visit http://www.growthink.com/businessplan. Growthink also offers a business planning template, available at http://www.growthink.com/products/business-plan-template.