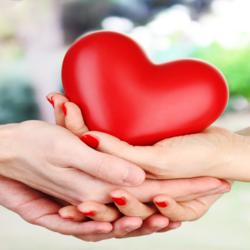 It is our pleasure to support ABADOC in their work with cancer patients.
São Paulo, Brazil (PRWEB) April 03, 2013
Angélico Advogados, an international law firm in Brazil, announced this week that during the month of April it will donate one kilo of nonperishable food to the Associação Beneficente de Amparo a Doentes de Câncer (ABADOC) for each person who "Likes" the Angélico Advogados' Facebook page.
The Click for a Cause Campaign honors the charitable work of staff and volunteers at ABADOC at a time of the year when those in need don't receive the level of support that is usually reserved for the holidays. With a target goal of up to one ton in donated food, Angélico Advogados will help ABADOC provide their clients with food items as part of the many services they offer.
ABADOC is a philanthropic, nonprofit organization that provides assistance to low-income cancer patients who are in need of medicine to treat their disease but cannot afford it. Established in 1984 by individuals who were sensitive to the lack of affordable cancer medication, ABADOC seeks to increase access to medication for those suffering from cancer. ABADOC also provides their clients with food, clothing, help with understanding their medications, and emotional support.
"Being a part of giving assistance to those in need throughout the year is important us," said Yves Zamataro. "It is our pleasure to support ABADOC in their work with cancer patients. This is one way that we can help raise awareness while also providing much needed food."
Angélico Advogados is a boutique law firm that provides individuals and businesses with a comprehensive range of legal services that include corporate law, civil litigation, family law, and employment law.
The firm recently increased its focus on assisting non-Brazilian clients with starting and expanding their businesses in Brazil. Its international law practice, which is led by American lawyer and Brazil foreign legal consultant Greg Barnett, provides the firm's foreign clients with the guidance they need to succeed in Brazil.
"The symbolic gesture of clicking 'Like' on the Angélico Advogados Facebook Page costs nothing to the visitors to our page," said Barnett. "But every 'Like' increases awareness and provides valuable resources to an organization that depends on the generosity of the public."
To show your support for ABADOC, simply visit the Angélico Advogados Facebook Page and click the "Like" button. Throughout the month, Angélico Advogados will post updates on its website Click For A Cause.
About Angélico Advogados
Angélico Advogados is a São Paulo, Brazil based law firm that has been serving the legal and business needs of clients throughout Brazil for more than 20 years. Starting as a family operated law firm handling transportation litigation matters, the firm has grown in recent years to include strong corporate, litigation, employment, and family law practices.