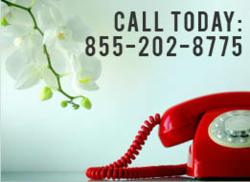 The stress of former and current military service often manifests in aggression and hopelessness.
Los Angeles, CA (PRWEB) October 30, 2012
In honor of Veterans Day, Daybreak Counseling Services is offering free classes to veterans for the entire month of November. Daybreak Counseling, founded by nationally recognized anger management expert Shannon Munford, provides anger management classes, education and counseling sessions in the Los Angeles area.
Daybreak Counseling Services is fully staffed with Master's level professionals, a high standard only required by Daybreak Counseling. The state of California does not demand that anger management counselors have this level of education, but Shannon Munford makes it a priority. The anger management classes, which are done in a group setting, happen to be what Daybreak is known for and hundreds of people each year sign up to attend these sessions for a variety of reasons. Patients can expect to find group members from all walks of life; court mandated clients, couples, and self-referred students are the most likely candidates. However, Munford has found that veterans are another population that often seek out his services. "The stress of former and current military service often manifests in aggression and hopelessness. Many veterans have difficulty transitioning from the military culture and their families are the recipients of anger, guilt and despair," explains Munford.
One of the main draws to Daybreak Counseling is the level of flexibility Munford has implemented in his class structure. At any time, a client can choose to attend a group session, as long as they have completed registration. Individuals who are just looking to attend a few classes can do so at their own discretion. While on the other hand, individuals who need to fulfill a requirement can do so in a fast-track session or over the course of 10 weeks. This level of class availability ensures that everyone will be able to find a schedule that works best for them. Veterans especially are encouraged to take advantage of this month long special and see what Daybreak Counseling has to offer.
###
Daybreak Counseling Services has locations in Pasadena, Gardena, Santa Monica and Orange, California. Call 855-202-8775 to learn more.
Powered by ITC