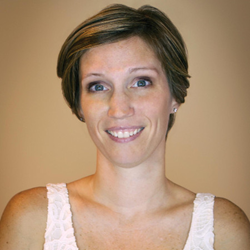 I was so surprised & complimented to have been nominated by my team. We would never have been so successful without the efforts of our team & our very supportive clients, said Search Influence's Angie Scott, 2015 CityBusiness Women of the Year nominee.
New Orleans, La. (PRWEB) September 04, 2015
As Co-Founder and Chief Operating Officer of Search Influence, Angie Scott is paving the way for women in the tech field, giving the staff at Search Influence a real-life example of how to balance work and family.
Scott was recently named to the CityBusiness 2015 Women of the Year based on peer nominations. She is joined by 49 nominees, and will be recognized during a Nov. 12 CityBusiness luncheon and in the Nov. 27 issue of CityBusiness.
"I was so surprised and complimented to have been nominated by my team. And, among this amazing list of women, I'm really proud to have been selected," said Scott.
Scott is seen as a role model for not just women in the tech field, but women who aim to be successful in both their careers and their personal lives, devoting tirelessly to her family and the growth of her company. To support returning mothers, Scott recently worked with a group at Tulane University to certify Search Influence as a Breastfeeding-Friendly Workplace.
Erica Salm Rench, production manager of Search Influence, finds it "extremely motivating to work with someone who balances work and family so successfully."
"Her mentorship and leadership has impacted my personal and professional growth exponentially each year we've worked together," said Paula Keller, director of account management at Search Influence and a Search Influence team member since 2009.
Scott is constantly raising the bar to improve employees and grow Search Influence. Her leadership has been critical in keeping Search Influence one of America's fastest-growing private companies since 2011.
"We would never have been so successful without the efforts of our team -- many of whom are young female professionals -- and our very supportive clients," said Scott.
Scott's community involvement with organizations like YOUTH FORCE: A Summer Workplace Institute, Rooted and Breastoration Fund has helped brand Search Influence within the New Orleans community as a key component in community initiatives of all genres.
Search Influence is proud to have such an influential and inspirational leader on their executive team.
"Angie is a natural born motivator, organizer, and leader," said Alison Zeringue, partner accounts team manager at Search Influence. "Her leadership has been influential in our company's growth and for so many of us as professionals!"
About Search Influence
A national Internet marketing company based in New Orleans, Search Influence specializes in helping small businesses succeed online. Whether working directly with customers or with publisher partners, Search Influence focuses on customer return on investment. Search Influence offers local SEO, social media marketing and a full range of online marketing services, including in-house production services.