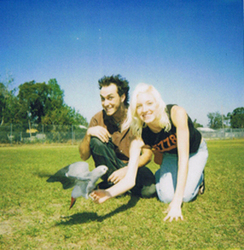 Positive reinforcement builds a bond of trust essential to a good bird ownership experience.
Orlando, Florida (PRWEB) May 24, 2008
Animal cruelty makes the evening news in most major cities every day. Last year more than 2,000 animals died from human inflicted abuse and neglect and more than 22,000 animal cruelty cases were reported to authorities.
While many people associate animal cruelty with dogs and cats, a surprising number of bird abuses are reported each year. In fact, pet parrots like the popular Congo African Grey, are one of the most commonly abused animals. What's more shocking than reported statistics is that experts predict only a very small percentage of animal cruelty cases are reported -- leaving a majority of animals at the mercy of their owners.
Animal cruelty is defined as a wide variety of behaviors ranging from neglect to actually inflicting harm or even death. Negative reinforcement training efforts like choke chain and wing clipping are also often considered animal cruelty.
For example, many parrot species develop screeching behaviors during maturity, particularly when the owner or owners have not been educated on how to prevent such behaviors. Owners are often wrongly advised to pinch the parrot's beak, throw water on them, or even hit or throw the bird to get them to cease the screeching behavior.
The common practice of clipping a pet parrots wings so it can't fly in its owner's house is also often considered animal cruelty and is considered a violation of their animal rights.
Thousands of pet parrots are developing psychological problems as a direct result from having their God given right to fly stripped away from them from unknowing pet owners.
Removing their ability to fly and exercise causes thousands of pet parrots to pluck their feathers, develop irrational phobias and have an inability to tolerate stress and or change in their environments. This trauma coupled with failed training techniques and negative reinforcement creates very unhappy bird and owner relationships -- the result is often more abuse and neglect.
In an effort to teach parrot owners how to use positive reinforcement to train their birds for lasting results and an end to bad behaviors like screeching, biting, and feather plucking, Birdtricks.com has documented a case study of how they used positive reinforcement to train their Congo African Grey to safely fly outside, including videos and pictures of the entire process.
"Most parrot owners don't even know their birds are capable of being trained to fly back to their owners when called," says Dave Womach, co-owner of Birdtricks.com.
Many bird owners don't know the power of positive reinforcement -- how it can dramatically improve a bird's behavior and result in a very positive ownership experience for both bird and human.
"Birds under emotional trauma have an over stimulated fight or flight response, which means when training them we have to turn down that natural instinct so it's not so sensitive," says Womach. "Positive reinforcement builds a bond of trust essential to a good bird ownership experience."
For more information, pictures and videos describing how Birdtricks.com is using positive reinforcement to successfully eliminate unwanted behaviors and train parrots to fly outside safely, please visit: http://www.birdtricks.com/AfricanGreyParrots/congo-free-flight.html
# # #