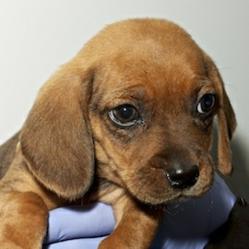 I think we'd all like to be able to make a $10,000 donation to our favorite charity, and now you can, without spending a dime
San Francisco, CA (PRWEB) October 21, 2011
The San Francisco SPCA, a non-profit organization dedicated to improving the lives of animals, has a shot at being awarded $10,000. Of the hundreds of non-profits in San Francisco, 7x7 readers nominated the San Francisco SPCA as one of the 49 contenders to win a $10,000 prize provided by PG&E. The SF SPCA is calling on all supporters of the SF SPCA to help them win the top spot by voting at http://www.7x7.com/san-franciscos-favorite-charities-vote-top-49.
"You can make a difference in the lives of thousands of San Francisco cats and dogs with just a few clicks," says Jennifer Lu, communications manager for the SF SPCA. "Log on every day through November 15th to cast your vote. We can impact hundreds, if not thousands of lives, human and animal, with $10,000."
This round of voting is open until November 15th. The following day, 7x7 will announce the 7 finalists. Another round of voting will determine the winner. The 6 runners-up will receive $2,000 each, and the top-voted organization will receive $10,000, courtesy of PG&E. The winner will also be featured on the cover of 7x7's March 2012 issue, and the 6 finalists will be featured in the issue.
"Even if you can't adopt a pet or make a financial contribution yourself, you can help support the SF SPCA. I think we'd all like to be able to make a $10,000 donation to our favorite charity, and now you can, without spending a dime," says Lu.
About the San Francisco SPCA
The San Francisco SPCA is a community-supported, non-profit animal welfare organization dedicated to saving, protecting and providing immediate care for cats and dogs who are homeless, ill or in need of an advocate. The SF SPCA also works long-term to educate the community, reduce the number of unwanted kittens and puppies through spaying and neutering, and improve the quality of life for animals and their human companions.
Support the San Francisco SPCA by adopting, donating, volunteering and becoming a client of the state-of-the-art SF SPCA Veterinary Hospital at the Leanne B. Roberts Animal Care Center. SF SPCA has San Francisco volunteer opportunities to care for shelter dogs and cats, conduct adoption counseling, assist clients and veterinary staff at the Leanne B. Roberts Animal Care Center, provide foster care, help with the Feral Cat Program, and enrich the lives of people in the community through animal-assisted therapy.
For more information about San Francisco pet adoption, call the San Francisco SPCA at (415) 912-1742 or visit sfspca.org.
###