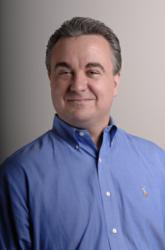 "Being so small and blind, I wouldn't have thought BB could go that far. This whole experience has given me a different outlook on working with an animal communicator. I never believed in it before, but Tim was so accurate that it has to be true."
Alvin, TX (PRWEB) May 02, 2012
As founder of the Brazoria County Humane Society, Shirley Tinnin has rescued animals since Dec 2003, but she hadn't used the services of an animal communicator until BB, her 2 lb, 18 year-old blind Yorkie was lost recently.
With the help of information provided by animal communicator Tim Link, BB's location was pinpointed and within 24 hours she was reunited with her family.
Shirley said they keep a close eye on BB. Living in the country, BB would be the perfect snack for a passing hawk. The miniature Yorkie wandered out of the house when a cleaning crew came in, but no one realized she was gone immediately. Once outside, the little dog became disoriented and started walking.
When Shirley realized BB was missing, she kicked the search into high gear. First checking the house, their property and even the ditches by the road, Shirley then posted an update on Facebook, called animal control and started putting out signs. A friend suggested that Shirley talk with Tim Link, an animal communicator specializing in lost pets. At that point, she was willing to try anything.
Shirley contacted Tim the evening of March 19th. By the next morning, he communicated with BB and had a description of her surroundings through her sense of smell — with the scents of sawdust, metal and dirt being prominent.
In addition, Tim used a dowsing technique to pinpoint a more specific location. By late morning on March 20th, Tim emailed Shirley a description of the smells that BB communicated, along with a map with a street location that Tim's dowsing highlighted.
Just as Shirley was getting ready to knock on doors, a man rode up and asked if she knew anyone missing a Yorkie. BB was at his house on the exact street Tim had indicated on the map. She was comfortably housed in a metal crate, inside a metal woodworking shed with two loads of fresh dirt dumped outside the door. The miniature Yorkie had been found the night before, but the couple didn't know where the little dog lived. BB had communicated to Tim that she was comfortable, dry and felt secure.
Amazingly, BB who is about the size of a guinea pig, traveled across 10 acres — walking through two pastures without being injured by the cows and horses, crawled through two wire fences, across a ditch and into a yard with big dogs.
Tim Link commended Shirley on her quick action in contacting him. A medium size dog can travel up to six miles in a single day. As a very small dog, BB covered more distance than anyone expected.
Shirley said, "Being so small and blind, I wouldn't have thought BB could go that far. This whole experience has given me a different outlook on working with an animal communicator. I never believed in it before, but Tim was so accurate that it has to be true." She went on to say that she has already recommended his services to her rescue friends and on Facebook. Shirley says she'll use the services of Tim Link in the future to communicate with problematic dogs at the shelter.
In addition to the thrill of finding BB, the shelter has exciting expansion news. On May 1st, the new location of Brazoria County Human Society opens in Manvel, TX. At that time, they'll have an adoption center open during the week and expanded capacity to house rescued dogs, cats, exotic birds and livestock. Visit the new location at 6219 Masters Rd, Manvel TX 77578. If you stop by, be sure and ask Shirley about BB, the lost and found blind Yorkie.
http://www.brazoriacountyhumane.org
Have a lost pet or want help determining the cause of behavioral problems of your pet? Contact Tim Link through http://www.valheart.com/lost_animals.html. In addition to finding lost pets, Tim is the author of Wagging Tales: Every Animal Has a Tale.