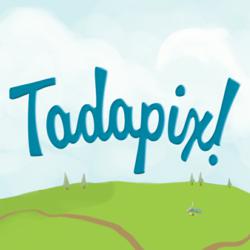 Whether it's escaping his prison-like office or pleasing a mysterious new client, Jim uses Mojo's tools to overcome these obstacles.
Los Angeles, CA (PRWEB) February 28, 2013
Tadapix, an industry leader in video animation, explainer videos and entertaining animated advertising, has partnered with Mojo Selling Solutions on a series of videos promoting Mojo's suite of web-based and mobile tools for sales professionals. The videos are available on the Mojosells website as well as Youtube and show how Mojo's products save time by streamlining and organizing the sales process.
Mojo approached Tadapix to create a unique and entertaining brand experience that illustrates how Mojo products work and the benefits to consumers. Tadapix created "Jim the Realtor" a real estate professional who encounters comical challenges as he tries to build his business, spend time with his family and take care of his clients. Whether it's escaping his prison-like office or pleasing a mysterious new client, Jim uses Mojo's tools to overcome these obstacles in work and life.
Tadapix and Mojo also collaborated on a new, scrolling website for the Mojosells.com that integrates "Jim the Realtor" and other style elements from the videos into the web design. The unified brand experience creates a unique and memorable impact on Mojo's web visitors.
"Mojo Selling Solutions is filled with an amazing group of fun, thoughtful and hard-working people," said Tadapix Executive Producer Craig Ginsberg. "We wanted to capture their company values while communicating the features and benefits of their products."
Animated videos are quickly becoming a leading method for communicating product information and branding to an online audience. With diminishing attention spans online, brands are turning to entertaining and fun video ads to make their company stand out from the crowded internet marketplace. Videos are also being featured in cutting-edge web design as it limits the amount of text needed on a homepage and creates a sleek, modern look while maintaining an information rich web experience.
Benefits include lower bounce rates, higher conversion rates, better customer engagement and a more memorable brand experience. Animation is particularly popular with technology companies who need to quickly relay what their product or service does, show that it is not complicated to use and create a friendly, accessible brand image.
Brands and individuals looking to learn more about animated digital videos and online marketing should contact Tadapix's Sam Yousefian at (855) 823-2749.
ABOUT TADAPIX:
Tadapix is a Los Angeles based marketing company specializing in video animation, interactive digital campaigns and branded content. Founded in 2007, Tadapix has created animated ads for the world's largest brands and hottest startups.
ABOUT MOJO SELLING SOLUTIONS:
Mojo Selling Solutions is a leading provider of on-demand lead acquisition and management services, on the cutting edge of pre-sales technologies and services. Mojo provides sales representatives with tools to contact 3x as many prospects, source and manage their leads and maximize their productivity.