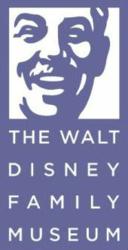 San Francisco, CA (PRWEB) June 01, 2013
The Walt Disney Family Museum proudly presents special art exhibitions and programs that invite visitors to enter a fantastical world of "Wild Things" and gothic wonderlands. During the entire month of June, visitors to the animation museum can enjoy exclusive programs and events that provide a deeper look into the work of celebrated children's author Maurice Sendak and the fairytale classic of "Alice in Wonderland," among other exhibits.
These special exhibitions include "Camille Rose Garcia: Down the Rabbit Hole," which features 40 works by Goth-inspired lowbrow artist Garcia alongside ten "Alice in Wonderland" concept paintings by Disney artist Mary Blair from the Museum's collection. Organized by guest curator Tere Romo and on exhibit now through November 3, 2013, the exhibition celebrates not only Garcia and Blair's artistry across decades and artistic styles, but also the power of art to draw us into magical worlds that spark engagement and inspiration.
During June, visitors can also delve deep into "Where the Wild Things Are" in the special exhibit "Maurice Sendak: 50 Years, 50 Works, 50 Reasons." It features 50 works, by this legendary author and illustrator, accompanied by 50 statements from celebrities, authors, and noted personalities on the influence of Sendak's work, all in celebration of the 50th anniversary of his universally revered book, "Where the Wild Things Are." A gallery talk, offered in conjunction with this special exhibit, will be held June 21-23. This talk will guide visitors deeper into the Fantasia-inspired work of Maurice Sendak. Visitors can also enjoy screenings of the film adaptation of "Where the Wild Things Are" throughout June, which plays daily at 11 am, 1:30 pm and 4 pm, except for Tuesdays.
The exploration into Sendak's work and influence continues with a special panel discussion on June 1. This discussion, "Stealing from Sendak," brings together six award-winning Bay Area authors and illustrators to explore Sendak's influence on their own work and contemporary children's books.
In addition to these programs, Museum visitors can participate in the multimedia event, "Disney/Pixar 101." This talk will take place on June 15 and features Pixar producer Jonas Rivera and Disney historian Don Peri, who will present the stories of Walt Disney and Pixar Animation Studios and their interconnection with The Walt Disney Company.
Visitors can also join in a conversation about the incredible story of theme park animatronics in the panel discussion "Disney and the Mechanized Magic of Audio-Animatronics®." The discussion, to be held June 22, will feature Garner Holt and special guests, Bob Gurr and Bill Farmer, who helped transform Walt Disney's vision for dimensional animated characters into reality.
Several animation classes and special events will also be held throughout the month of June at the Museum. These include an Open Studio session, "Illustration and Storytelling in Children's Books," where visitors can participate in illustration activities and storytelling inspired by children's books.
Additional special events in June include a hands-on workshop, "Where Do the Wild Things Go?" which focuses on how to establish the rhythm of a book. Using text from a simple picture book, participants will learn about creating a story arc, using the page turn to create drama, and the importance of the marriage of text and pictures.
On June 21, visitors can participate in a special Animate Your Night program celebrating the 50th anniversary of Walt Disney's Enchanted Tiki Room. The Enchanted Tiki Oasis Pre-Party will be an adventure-filled night of Hawaiiana. Visitors can join Charles Phoenix in a time travel tour extravaganza with his Retro Disneyland Slide Show while enjoying eats from Wexler's and other food trucks. Sip on exotic cocktails from San Francisco's own Smuggler's Cove, while DJ Otto von Stroheim slings records all night long.
For more information about these events and other family activities, visit http://www.waltdisney.org.
About The Walt Disney Family Museum
The Walt Disney Family Museum presents the fascinating story and achievements of Walt Disney, the man who raised animation to an art form, transformed the film industry, tirelessly pursued innovation, and created a global and distinctively American legacy. Opened in October 2009, the 40,000 square foot interactive museum features the newest technology and historic materials and artifacts to bring Disney's achievements to life, with interactive galleries that include early drawings and animation, movies, music, listening stations, a spectacular model of Disneyland and much more. The Walt Disney Museum is open Wednesdays through Monday from 10 a.m. to 6 p.m.