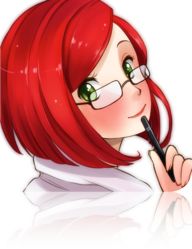 "I see and review an awful lot of apps but rarely does one come across an app quite as beautiful and comprehensive as Anime Doctor." - FeedMyApp.com
Pittsburgh, PA (PRWEB) September 25, 2012
Pulled Strings™ Software today is pleased to announce the official launch of Anime Doctor™, their beautifully designed, unparalleled app that gives you the ability to access and discover decades of extraordinary and inspiring Japanese animation right from the palm of your hands! Anime Doctor™ massively delivers highly detailed information on over 7,000+ anime OVA's, TV Series, Specials, Movies, and more, all organized within a well thought-out and designed interface.
Available for free in English, Chinese, and Japanese for iPhone®, iPad®, and iPod touch®, Anime Doctor™ allows users to effortlessly dive into an extremely wide variety of anime. Members of the elite Pulled Strings™ team believe that Anime Doctor™ has the potential to be labeled as "the official anime encyclopedia" for its convenience and ease of access to an immense database of anime information. Anime Doctor™ has gone over-the-top to demonstrate substantially more than what most users would expect to see when reading about their favorite anime, allowing anybody access to un-heard of detail packed into a beautifully designed interface, and ¬¬artistically brought to life by the phenomenally talented artist and member of the Pulled Strings™ family, Lissy Marlin.
The Pulled Strings™ team has spent relentless late nights working diligently, overcoming obstacles and exceeding all challenges set to design and develop what some people may see as their greatest creation thus far! Thanks to all of Pulled Strings™ hard work, every otaku and anime fan, or any person carrying an iOS device for that matter, can now have access to the most detailed and best-designed anime encyclopedia right at their fingertips. Anime Doctor™ will astound any user, not only with its great interface design, but with the massive amount of information every anime provides. The immense Anime Doctor™ database is packed with over 47,000 characters belonging to their respective anime, with most containing pictures, descriptions, associated voice actors (seiyuu) with photos, episode appearances and more. Further illustrating the colossal Anime Doctor™ database, there are also over 129,000 episode titles in multiple languages with information. From the moment that Anime Doctor™ is launched on a device, you will find a stunning collection of featured anime covers that are each hand-selected by the Pulled Strings™ team and updated regularly. Every anime title that is browsed has a radiantly rendered cover photo, a graphical 1 to 5 star average rating, and a "more information" button beneath it—and when this button is touched—the page elegantly peels back to reveal the details of your selected anime—such as alternative titles, anime type, year of the Anime, official website, series description, and much more! Anime Doctor™ is also integrated with Twitter in three languages, making it simple for users globally to tweet about anything new that they may have learned about a particular anime title.
"Anime Doctor™ challenges the limits of how much information a mobile anime encyclopedia can contain, and it's perfectly balanced in unison with its unparalleled, beautiful, user-friendly interface," says Daniel Pusateri, CEO and Head Developer of Pulled Strings™. "Anime Doctor™ is more than just a new product of Pulled Strings™, it is a powerful, intuitive resource for anime information, and I am genuinely proud to introduce and make available such a marvelous resource to every person in anime community with iOS devices. I believe our attention to detail expressed from Anime Doctor™ will be appreciated in numbers."
As always, the main goal of Pulled Strings™ is to keep the focus on user satisfaction, and they have gone to great lengths with Anime Doctor™ to do just that. Anime Doctor™ offers advanced, animated bookmarks to give users the ability to save their favorite anime and view them at any time that they wish without the need to search for them again! Despite its massive database, both navigating and searching Anime Doctor™ has been made a simple task—search and browse for particular anime titles by selecting a preferred browse order such as: Popularity, Rating, and Newest.
In addition to selecting a preferred browse order, there are over 165 browse categories to choose from, breaking down your browsing or search results to the most specific and accurate of anime genres! Additionally, each anime contains a "browse similar" and "browse related" feature—and when touched—the screen switches to the search page, bringing up all the similar or related anime titles as per your selection. Outside of the extremely-wide variety of anime, users will also have access to the Pulled Strings News page, which closely resembles the official Pulled Strings™ website. The Pulled Strings™ news page in Anime Doctor™ is updated frequently with the latest news directly from Pulled Strings™ Software! From flicking through a collection of elegantly rendered anime covers images, to having the ability to bookmark your favorite anime titles, Anime Doctor™ is sure to put a dent in the app store and become an everlasting hit!
Anime Doctor™ features:

Over 7,000 anime titles with highly detailed information!
Over 47,000 characters with pictures, descriptions, associated voice actors (seiyuu), photos of associated voice actors (seiyuu), episode appearances and more!
Over 129,000 episode titles in multiple languages with information!
Over 4,000 voice actors (seiyuu) with photos and associated characters!
Nearly 6,000 anime creators with association to their respective anime!
165+ browsing categories
Alternative anime titles provided in multiple languages
English, Chinese, and Japanese language support
Elegant, animated interface
Beautiful anime cover browsing
Optimized for retina display on iPhone, iPod touch and iPad
Simplistic, elegant interface sound effects
Advanced bookmarks with incredible editing animation
Browse by similar and related anime
Order browse results by most popular, newest and highest rating
Search page for locating particular anime titles
Average star ratings for each anime title
Twitter share feature
Up-to-date Pulled Strings™ News page
Device Requirements:

iPhone®, iPad®, or iPod touch® (Universal binary)
Requires iOS 5.0 or later
Pricing and Availability:
Anime Doctor 1.0 for iPhone, iPad, and iPod touch is FREE and available worldwide exclusively through the App Store® in the Entertainment and Reference categories.
Relevant Links:
Pulled Strings™ Website: http://www.pulledstrings.com
Anime Doctor™ Website: http://www.animedoc.com
YouTube Video (Demo): http://www.youtube.com/watch?v=OsxcwgyM7W0
Press Materials: http://animedoc.com/press_kit.zip
About Pulled Strings, LLC:
Headquartered in Pittsburgh, Pennsylvania, Pulled Strings, LLC is a software development company comprised of a small, elite, and dedicated team striving to provide software that focuses on users' satisfaction first, and the technology later. © 2012 Pulled Strings, LLC. All Rights Reserved. Pulled Strings™, the Pulled Strings™ logo, Anime Doctor™, the Anime Doctor™ logos and all provided graphics or content are trademarks or otherwise exclusive intellectual property of Pulled Strings, LLC. Apple®, the Apple® logo, iPhone®, iPod touch®, and iPad® are registered trademarks of Apple Inc. in the U.S. and/or other countries.