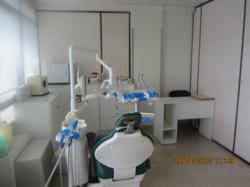 (PRWEB UK) 8 September 2012
The need for medical professionals is always apparent in areas with high poverty and malnutrition rates, and Dr. Anita Kemi Dasilva Ibru is proud to formally announce her position with Ideal Eagle Hospital in Lagos, Nigeria. As in her other ventures and medical work, Dr. Dasilva-Ibru is working hard to help meet the needs of one of the primary subsets of Nigeria's population. With the AIDS crisis reaching epidemic proportions, primarily among the underserved and undereducated female population of Nigeria, the need for doctors who specialize in women's issues is high. With a focus on female health, Dr. Kemi Dasilva Ibru, in her position within Ideal Eagle Hospital is doing much to help improve both health and education for women and teenage girls affected by AIDS, poverty, and a lack of proper education.
Dr. Kemi Ibru was educated at Johns Hopkins University in the United States , where she received her Master's in Public Health. She now specializes in OB/GYN medicine; a specialty that she is putting to critical use every single day in her work at Ideal Eagle Hospital. Working alongside consultant cardiologist Dr Maurice Hobeiche, Dr. Anita Dasilva Ibru is quite pleased to formally announce her position within the hospital's new facility.
Dr. Anita Kemi Dasilva-Ibru has done much to help the female and underserved populations within Nigeria, and she is also a board member of ERAF, or The Erelu Adebayo Foundation, an NGO that works to provide aid to women, children, orphans, and those affected by the AIDS crisis through job skills training, feeding and adoption programs, education, medical care, and more. Before moving to Ideal Eagle Hospital, Kemi Ibru worked for the Lagos State Teaching Hospital, which is where she was employed when she won a coveted spot on NIPRO's Global Top 40 Under 40 Nigerian Female Professionals list.
Females in Nigeria, especially those who are impoverished and uneducated, are common victims of the AIDS crisis. The disease orphans hundreds of children each year, leaving many young girls to raise their siblings with no education and no marketable job skills. Dr. Anita Dasilva-Ibru, through both her work with ERAF and her role within Ideal Eagle Hospital is trying hard to address this issue both medically and its root in order to make a genuine difference in the lives of Nigeria's women and young girls.
Drs. Anita Kemi Dasilva-Ibru and Dr. Maurice Hobeiche are the two full-time doctors retained by the hospital, although the facility does maintain a full support staff. While the primary role of Ideal Eagle Hospital is to provide services to employees of companies owned by the Chagoury Group, they are equipped to meet emergency needs and to perform surgeries and work hard to implement a policy of inclusion that provides patients with much-needed access to medical care. The hospital has a number of onsite facilities, including cardiology, hematology, hormonology, coagulation, toxicology, microbiology, and more. It also contains an intensive care unit, an emergency room, a full laboratory, as well as medical imaging machines.
Dr. Anita Kemi Dasilva-Ibru has worked hard to improve women's health in a number of ways, and her work with Ideal Eagle Hospital gives many women an opportunity that they might not otherwise have. The need for quality health care is universal, and providing access to emergency medicine as well as maternity care and other important female care is something that Dr. Anita Kemi Dasilva-Ibru takes great pride in. For women who might otherwise go untreated, her role at Ideal Eagle Hospital is certainly a vital one.
Contact Information:
Ideal Eagle Hospital
Consortium House
Plot 1682 Sanusi Fafunna Street
Victoria Island
Lagos
Nigeria
Tel: +234 703 000 0777 (direct line)
+234 702 841 9937 (for appointments)